3 Things All Business Owners Should Discuss With Their Lawyers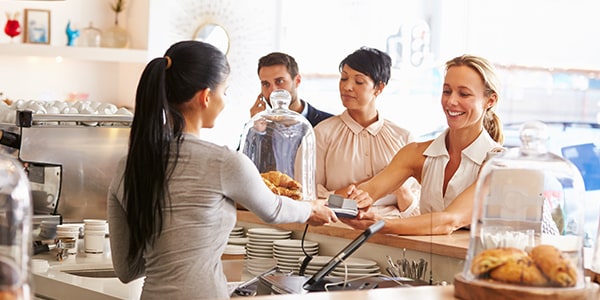 Even though we live in a free market, business is highly regulated by wage and hour laws, tax laws, intellectual property laws, anti-discrimination and harassment laws, etc.
While asking forgiveness instead of permission may be a good policy elsewhere, you do not want to do that with your business. Operating your business in violation of any of the myriad of laws could cost you thousands, even millions, of dollars.
Protect your business and your hard work. Comply with the law, and get the proper legal advice to help. Here are three things all business owners should discuss with their lawyers:
Hiring Policy
Title VII of the Civil Rights Act prohibits employment discrimination based on race, color, religion, sex, or national origin. The Age Discrimination in Employment Act prohibits discrimination on the basis of age for individuals over 40 years old. The Americans with Disabilities Act prohibits employment discrimination based on a person's disability.
Did you know that these laws apply to not only your employees but also job applicants? The questions you ask during an interview could violate these laws. Your decision not to hire somebody for some specific reason could be a violation. Your policy of hiring only certain kinds of people could get you sued.
If you have any policies or criteria for hiring, discuss that policy with a business attorney first to ensure that you aren't intentionally or inadvertently violating any anti-discrimination laws.
Anti-Discrimination and Harassment Policy
Earlier this year, Walmart was sued by a former employee who complained of alleged age and disability discrimination to the EEOC. The employee was taunted by supervisors who called him "old man" and "old guy." He was also denied accommodations for his disability. In the end, Walmart agreed to settle the case for $150,000.
Do you have an anti-discrimination and harassment policy at your business? If yes, that's great. Have you discussed it with your lawyer to see if it complies with the laws I listed above? If no, why not? Go make one now! Your attorney can help.
Advertising Policy
The success of your business relies partly on the strength of your advertising. But is your advertising legal? Are you making claims you can't back up? Naked Juice got sued because its ads claimed that the product was "all natural" when, in fact, it wasn't. Some puffery in advertising is allowed, but false claims are not. You can mention a competitor in your ads, but you could get sued for defamation if you go too far.
If you are ever in any doubt about the legality of your ads, check with your attorney first!
I know attorneys are expensive, and your business doesn't always have extra cash lying around. But, the cost of an attorney will pale in comparison to the cost of dealing with a lawsuit later on.
Follow FindLaw for Consumers on Google+.
Related Resources:
You Don't Have To Solve This on Your Own – Get a Lawyer's Help
Meeting with a lawyer can help you understand your options and how to best protect your rights. Visit our attorney directory to find a lawyer near you who can help.
Or contact an attorney near you: