Walmart, EEOC Settle Age, Disability Discrimination Case: 3 Lessons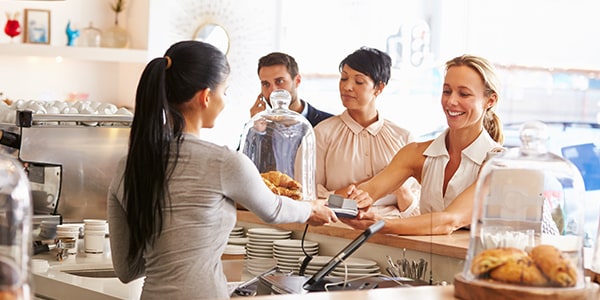 Walmart has settled a lawsuit brought by the EEOC on behalf of David Moorman, a former manager at a Walmart store in Keller, Texas. The suit alleged age and disability discrimination in violation of the Age Discrimination in Employment Act (ADEA) and the Americans with Disabilities Act (ADA).
According to Moorman's claims, his direct supervisors frequently called him "old man" and "old food guy". After he was diagnosed with diabetes, he requested reassignment from a manager position to an assistant manager position. Moorman alleged that Walmart refused to consider his request for a reasonable accommodation and eventually fired him.
With disability and age discrimination claims on the rise, here are three lessons business owners can take away from this case:
1. Taunts About Age Can Violate the ADEA.
While comments such as "old guy" and "old food guy" may seem like harmless jokes, they can be considered harassing comments regarding someone's age. These comments can create a hostile work environment, reduce work productivity and morale, and can even get you sued. The Age Discrimination in Employment Act (ADEA) prohibits discrimination of employees 40 or older because of their age. This means that you can't fire anyone just because of their age, and you can't allow harassing comments about their age either.
2. Failure to Accommodate a Worker's Disability Can Violate the ADA.
The EEOC's suit claimed that Walmart refused to discuss accommodations with Moorman after he was diagnosed with diabetes and requested a change in assignment. Under the Americans with Disabilities Act, employers are generally required to provide reasonable accommodations for workers with qualifying disabilities. While the ADA does not spell out exactly which accommodations are reasonable and which are not, failing to consider them at all can be a violation of the Act.
There are many creative alternative and reasonable accommodations that can serve the needs of both the small business owner and the employee, including telecommuting or alternative duties. Firing employees because you refuse to consider a reasonable accommodation for their disabilities may lead to a much costlier lawsuit.
3. The EEOC Often Tries to Settle Out of Court.
Not all EEOC complaints go to court. Often, an employer and employee can engage in settlement talks to find a creative solution to remedy the violation. In Moorman's case, the EEOC did not file suit against Walmart until attempts to reach a pre-litigation settlement failed. Had Walmart been able to reach a pre-litigation settlement, the company could potentially have avoided the costs of going to court.
If your business is confronted with a worker's claim alleging age, disability, or any other type of discrimination, an experienced employment lawyer can help you handle the issue and may even be able to negotiate a satisfactory settlement.
Follow FindLaw for Consumers on Google+.
Related Resources:
You Don't Have To Solve This on Your Own – Get a Lawyer's Help
Meeting with a lawyer can help you understand your options and how to best protect your rights. Visit our attorney directory to find a lawyer near you who can help.
Or contact an attorney near you: