3 Tips to Perfect Your Business Plan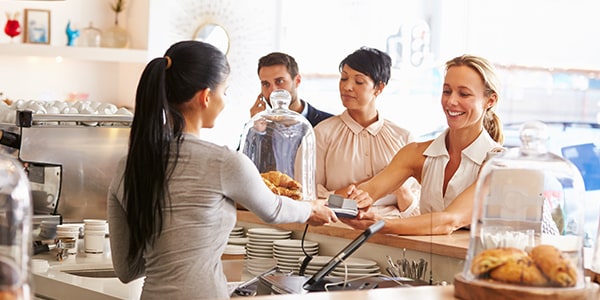 So you have an idea and a business plan and you're ready to roll, prepared to knock the socks off investors and rock the world with your innovation. Well, not quite.It's worth taking the time to do a business plan right because it could mean the difference between your new enterprise surviving, thriving, or dying.
A good business plan is detailed, considered, well-written, and realistic. It can serve as your roadmap, attracting investors and talent. Here are three tips, inspired by an Entrepreneur list, on what your plan should include.
3 Critical Considerations
Keep it real: A positive attitude is important but a realistic one will serve you well in business. Make sure your business plan is based on facts, research, and solid models, not just wishful thinking. In the context of your plan, it's a good idea to assume obstacles will arise and to prepare for them, rather than being surprised that the numbers you wrote down before you got started have no value. Take plenty of time to research the market and current conditions, and try to do the impossible too! You can't see the future, but you can bet that some problems will present. Try to account for them in advance.
Keep it neat: If your business plan is messy and disorganized, hard to follow, or poorly written, you're off to a bad start. The plan is a calling card of sorts. It's the thing you send investors to examine in the hopes they will be wowed and want to be part of the plan. That means it should be thoughtful, polished, and presentable. Small details make a big difference -- if you can't put together a cohesive plan, then you may find it difficult to attract investors and talent, as they will judge you. Turn that into an advantage.
Keep cash flow in mind: Even if your business is successful -- you have clients, orders, deals -- you still have to consider cash flow and prepare for potential issues. Receivables are wonderful but they are just an abstraction until you actually receive payment. If you are strapped for cash that could impact your ability to make good on your promises. Do not allow poor planning to threaten your ability to succeed. Know you will need to have money on hand and that even if you demand what is owed to you, it may not be immediately available. Don't jeopardize your important business relationships because you're stressed about money. If you plan to have cash reserves on hand, you'll be able to be gracious with your clients or customers, and they will appreciate it. This makes good long-term business sense.
Talk to a Lawyer
If you're going into business and need help with planning, permits, licenses or anything else, or if you're already in business and want to streamline operations, talk to a lawyer. Get guidance. Don't go it alone.
Follow FindLaw for Consumers on Google+.
Related Resources:
You Don't Have To Solve This on Your Own – Get a Lawyer's Help
Meeting with a lawyer can help you understand your options and how to best protect your rights. Visit our attorney directory to find a lawyer near you who can help.
Or contact an attorney near you:
Content For You