4 Writing Tips for Your Business Blog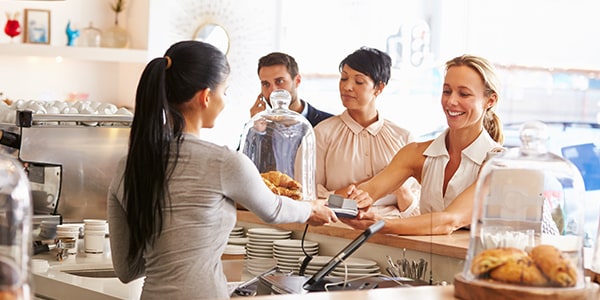 You blog and know that content is the biggest buzzword in marketing, followed by storytelling. But you aren't a marketing expert and it's not always obvious to you what kind of topics to post about on your business blog.
You need a to-do and not-to-do-list. So, here are four tips, adapted from a list by the marketing group Adhere, that will minimize your anxiety and customer alienation, and maximize your business's web presence.
To Do:
Repurpose Purposefully: Blogging is derivative and referential, meaning you can create content based on other articles if you attribute sources. But you don't want to rehash what your competitors or colleagues already said. The purpose of your content is to show your angle, your approach to issues and customers, and your style. As such, your blog posts should reflect that and not simply regurgitate other people's work.
Add Value: This tip is tied to the one above but is not all about you. Consider your customers, your audience, your target market, and create the content that they need. What would they want to read? How can you add value and, as a result, guide people to your products? Do not use every post to promote sales. Your blog is simultaneously about direct and indirect communication, a shifting, living business card you present to the world for its purposes.
Not to Do:
Avoid Hot Topics: Sure you want to be relevant but your business blog should avoid politics, religion, and news unrelated to your industry. If you are explicit about your political or religious leanings, you risk alienating customers and generating a lot of negative comments. We all want attention on the web, but not all attention is good attention for your business. Also keep in mind that people who remain silent about inflammatory topics are not necessarily without opinions. You just don't know how people will react but you can bet that on hot topics it'll probably be bad.
Capitalizing on Tragedy: When something terrible happens, like an earthquake or a terrorist attack, many people get online and opine. Don't do it on your business blog. Unless the tragedy reflects on your industry somehow or is relevant to your work, do not discuss it to draw an audience. There is only so much emotional manipulation people can take and this approach is likely to alienate as many as it attracts.
Talk to a Lawyer
If you need guidance with your business operations, talk to an expert. A lawyer can help you with everything from compliance and contracts to appropriate website marketing.
Follow FindLaw for Consumers on Google+.
Related Resources:
You Don't Have To Solve This on Your Own – Get a Lawyer's Help
Meeting with a lawyer can help you understand your options and how to best protect your rights. Visit our attorney directory to find a lawyer near you who can help.
Or contact an attorney near you: