5 Legal Tips for Selling to Big Business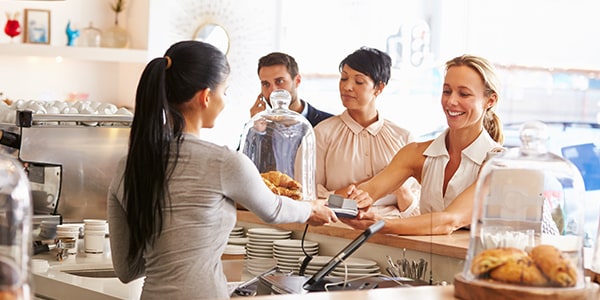 Selling to big businesses can be intimidating for entrepreneurs and small businesses. Although making a deal with a big company can often be the key to success for small companies, it can also lead to the end if your small business can't meet or afford to produce for the big business demand.
After getting the deal done, scaling the business is frequently a substantial hurdle small businesses face. The following 5 legal tips will help your small business make that sale and deliver.
1. Have Your Legal Business Documents in Order
When making a deal with a big company, they are going to look into who you are and what kind of business you have. If your business documents are not in order, or your registration is expired, you may risk losing the deal. Big companies are beholden to their shareholders, and therefore are more risk-adverse to dealing with non-incorporated businesses and companies that do not have proper registration or incorporation documents on file.
2. Have Your Contracts Ready to Go
Everyone has heard the saying: strike while the iron is hot. This saying could not be more true when it comes to doing business with big businesses. Don't delay getting your agreements on paper and your contracts signed.
Bring along a contract, or a few variations on your contract, and be prepared to negotiate the terms. Having the contract drafts on a flash drive is also a good idea so that a contract can be drafted, printed, and signed on the spot.
3. Have Your Lawyer There or on Speed-Dial
If you're planning on signing a deal that day, you will want to have your lawyer there with you to help negotiate terms or review the contract. While having your lawyer there might be impracticable, advising your lawyer that you will need a contract reviewed and a phone consultation during a specified time period can be help keep those costs down. When the contract discussions start, ask to take a break (which is usually easier around lunchtime) and get your lawyer on the phone ASAP.
Sometimes doing some leg work before a meeting can get you past contracts from the big company with other vendors or suppliers, or some pre-negotiation work with your lawyer can help you be ready to negotiate different anticipated terms.
4. Know Your Limitations
While having an attorney review your contracts before signing is good practice so you know what type of deal you are getting into, having your businesses logistics expert weigh in on your business's capacity or volume is equally important. Landing that deal with the big company might end up costing more than your business can afford. Before you go into the meeting, you need to know exactly how much business your company can handle. If the big company is demanding an output level you cannot handle, you may want to think twice before contractually obligating your business.
5. Don't Go Alone
When negotiating with big companies, you will often be negotiating with more than one representative. It will provide you support, as well as bolster your company's status, if you are accompanied by another representative of your company. They do not have speak if you do not want them to. However, make sure that they have a useful role, such as taking notes, or serving as an advisor.
In addition to the above, being prepared for every single type of question that could be asked, and being ready with hard data to support your answers is generally good advice. A business attorney can also help you prepare in this regard.
Related Resources:
You Don't Have To Solve This on Your Own – Get a Lawyer's Help
Meeting with a lawyer can help you understand your options and how to best protect your rights. Visit our attorney directory to find a lawyer near you who can help.
Or contact an attorney near you:
Content For You