How to Make Your Small Business Divorce Proof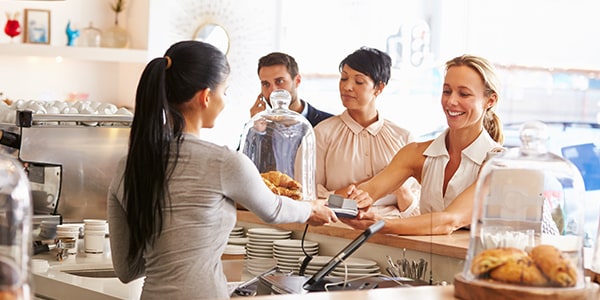 Married small business owners often overlook a common reason why some businesses fail: divorce. In most states, one spouse's small business can be considered a marital asset or marital property. When a couple divorces, assets need to be divided, and that small business can be a couple's largest asset. That's why it's important to make sure your business is divorce proof from the outset.
Fortunately, there are ways to protect a small business after a divorce has been filed. Nonetheless, it is a good idea to protect the business from division before divorce happens. To understand your situation, you first need to know if your business will be separate or community property.
If you forgot to divorce-proof your business before filing for divorce, your only option may be to give up other assets, such as the house, cars, or retirement accounts in order to maintain control of your business.
Is Your Business Divorce Proof?
In a community property state, there may not be much you can do to divorce proof a business started after getting married. If you started the business before getting married, then you may already have some built in protections, even in a community property state. Pre-marital assets will remain pre-marital assets so long as they are held separately.
If you do not have to do anything to run your separate property business, then the income it generates will also remain separate property. If this is the case, it is best to keep business accounts separately from personal or joint accounts, as commingling of funds can raise doubts as to the separate character of monies. Also, it is important to note that if you work for the business, the income generated by your labor will be community property, as will the business's growth, if attributable to that labor.
In common law states that do not have community property laws, separate property is generally not divided. If your soon-to-be former spouse's name is not listed as an owner for the business, it will be considered separate property and they will not be able to reach it.
How to Divorce Proof Your Business
The simplest way to divorce proof your business is through a written agreement signed by your spouse. While typically couples concerned about protecting separate property from divorce will get a pre-nuptial agreement, the same ends can be accomplished via a post-nuptial agreement. Be warned that asking your spouse to sign a post-nuptial should be done with caution as it can lead to marital problems and nights on the couch. Additionally, courts can be rather demanding in making sure fiduciary duties were not breached when negotiating and agreeing to a post-nuptial.
If the post-nuptial is too much of a risk to ask for, then you can ask for an agreement to be signed that will provide your spouse with some financial protection in exchange for leaving control of the business to you, such as an agreement to sell all interest in the company upon divorce at a rate to be determined by a third party. Whatever you decide, having the assistance of a lawyer is critical to ensure that the agreement is enforceable in your state.
Another way to divorce proof a business is to transfer the business assets into a living trust. By creating a living trust, you effectively are transferring ownership of the business to a third party trustee, however you will retain control over the business, and still earn money from the business. However, upon divorce, because you do not own the business, it cannot be divided. This is something that should not be done without legal assistance.
To ensure that your business can survive a divorce, speak to an experienced business lawyer. With the proper legal guidance, you can be confident that you won't have to abandon your business, despite marital issues.
Related Resources:
You Don't Have To Solve This on Your Own – Get a Lawyer's Help
Meeting with a lawyer can help you understand your options and how to best protect your rights. Visit our attorney directory to find a lawyer near you who can help.
Or contact an attorney near you:
Content For You