3 Ways to Protect Business Assets in Divorce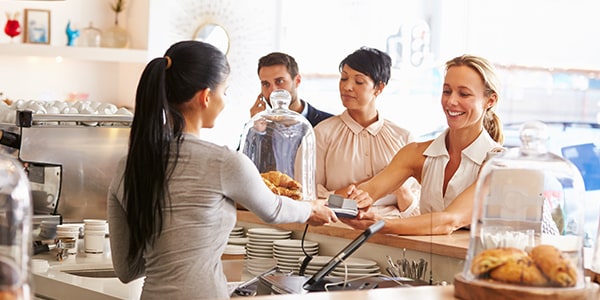 Divorce is never easy, but having your small business straddling your marital assets can bring legal separation to a whole new level of frustration.
Regardless if your business began before or during your marriage, here are three ways to potentially protect your business' assets from being torn apart in a divorce:
1. Use Prenuptial and Postnuptial Agreements.
A prenuptial agreement doesn't sound like the most romantic way to start your married life, but it can be of practical help by setting financial expectations and responsibilities for each spouse.
Assuming that you've dotted your i's and crossed your t's -- especially when considering a postnuptial or post-marriage agreement -- a valid agreement can help each spouse to determine what part of a small business, if any, will be marital property and what will be separate property.
This is especially important in community property states like California and Texas, where a business started during the marriage, without any sort of pre- or post-nuptial agreement, will more or less be split 50/50 as community property on divorce.
2. Consider a Corporation, LLC, or Trust.
Even if you are the sole owner of your small business, you can form a corporation or LLC to protect its assets, especially if you incorporate before you're married.
By forming your company as an LLC or corporation, you create a separate legal entity that can hold ownership of company assets (e.g., a company car). But keep in mind that marital assets that are used to pay for company expenses can either be extracted in a divorce or used to determine that a company is actually marital property.
Another increasingly popular option is to place your small business in a living trust -- a third-party legal entity that can own a spouse's business and business assets for the benefit of that spouse.
Upon divorce, a trust can typically shield assets placed into it from being divided, but it may still be used to calculate alimony payments, reports Forbes.
3. Have a Good Working Relationship With Your Ex.
Often, there is no way to cleanly extricate your ex-spouse from your small business, and the best way to ensure its success in divorce is to maintain a healthy business relationship.
Honesty and civility can often impact divorce in ways that legal arguments never could, so being open and amiable about your mutual business interests can go a long way.
You may even want to agree ahead of time that you and your ex-spouse will have separate legal counsel; this will not only protect your own interests in the business, but also prevent any appearance of betrayal during the divorce.
Related Resources:
You Don't Have To Solve This on Your Own – Get a Lawyer's Help
Meeting with a lawyer can help you understand your options and how to best protect your rights. Visit our attorney directory to find a lawyer near you who can help.
Or contact an attorney near you: