How to Start an Employee-Owned Small Business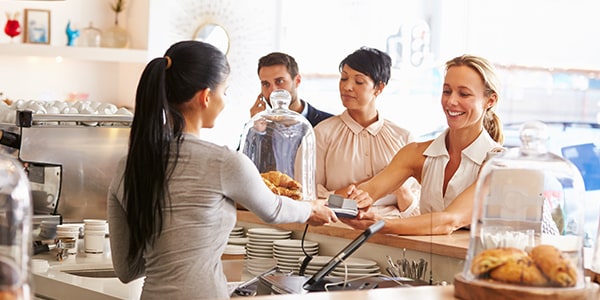 Starting a small business can take many forms: consulting out of your living room, building in your garage, or cutting the ribbon on a storefront. And your small business can exist in many corporate structures: a sole proprietorship, partnership, or LLC. In almost all of these iterations, however, there is normally just one owner or a small group of investor-shareholders.
But what if you want to do something different? They say that giving your employees stock options can incentivize them to work harder and smarter for the company, so what happens if you make all of your employees owners? Here's what you need to know about employee-owned businesses:
Getting There
Equally dividing ownership among all of your employees from day one can prove difficult. After all, if you're an optimist (and almost every entrepreneur necessarily is), you're guessing that your small business will only grow to employ more and more people in the future. And if you've already divvied up employee and founder ownership at the start, it's hard to get shareholders to reduce their stake for newcomers. This is why most companies either become employee-owned over time or slowly vest their employees with more stake in the company.
New Belgium Brewing Company -- makers and purveyors of the ubiquitous Fat Tire Amber Ale -- began life as a founder-owned company. But over time their employee stock ownership plan (ESOP) grew, a founder left, and the whole company was turned over to the employees in 2013. "We have great retention," former founder and CEO Kim Jordan told Entrepreneur. "Our turnover is under 5 percent."
Similarly, employee-owned Publix gives workers a piece of the company after they put in 1,000 hours, or about a year, based on a standard 40-hour work week. Employee-owners get 8.5 percent of their annual take-home pay in stock options, and over a third are on track to become owners.
Getting the Benefits
Both New Belgium and Publix report that employee happiness, productivity, and engagement increase as ownership does. But those benefits don't come without a cost. Making your employees owners means opening up your books and sharing a lot more information (almost all of it) with employees than you would have previously. Also, it means you're no longer hiring employees -- you're hiring business partners. So you better bring some good people on board. And those employee-owners will now have an owner's voice. Democratizing ownership of your small business also means democratizing decision making.
If you have more questions about employee ownership or would like legal advice in creating or moving to an employee-owned small business, you can contact an experienced commercial attorney near you.
Related Resources:
You Don't Have To Solve This on Your Own – Get a Lawyer's Help
Meeting with a lawyer can help you understand your options and how to best protect your rights. Visit our attorney directory to find a lawyer near you who can help.
Or contact an attorney near you: