5 Ways the Gov't Shutdown Affects Small Biz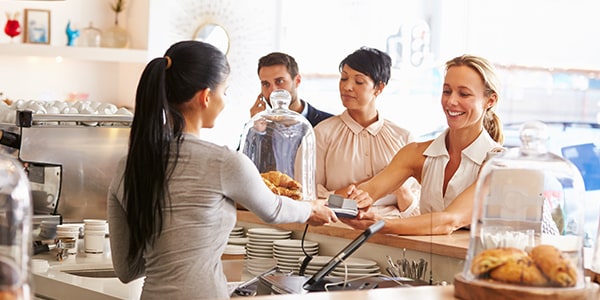 The government shutdown began at midnight on Tuesday, and already businesses are wondering how they will feel the pinch from the federal gridlock.
For many small businesses, life and profits will continue as usual. But for some, the shutdown could throw a wrench into the works.
Here are five examples of how the government shutdown could make Q4 more interesting for small business owners:
1. IRS Audits Suspended.
If your business is planning on filing some time in October or you're worried about an audit, this news may come as a plus: The Internal Revenue Service (IRS) is suspending tax audits until the shutdown is over.
According to The Huffington Post, "all audit activities will be suspended until the funding bill is passed." But don't start celebrating just yet. The IRS will still keep your business' file open if they plan to audit.
2. Limited Tax Services.
In addition to shutting down audits temporarily, the IRS will also be suspending many of its other services, including:
Processing non-electronic tax returns. Yet another reason to have your business' taxes e-filed.
Telephonic assistance with returns. Hopefully small business owners don't have any burning questions in the next few days.
IRS exams for tax preparers. Prospective tax preparers may have to wait until next month.
Forbes reports that "only 9 percent of the [IRS'] personnel" will be allowed to do their jobs until the shutdown is over. So many businesses will have to make do with e-filing or other online resources for sorting out their Q4 taxes.
3. Small Business Administration Loans.
The shutdown has also shuttered the Small Business Administration (SBA) loan process, creating a giant roadblock for any entrepreneurs looking to get funding for their new businesses.
Tony Wilkinson, president of the National Association of Government Guaranteed Lenders, told The Washington Post that "[i]t's going to be really tough" because SBA loans are the place small businesses go for funding. These loans are a huge benefit to struggling small businesses, but they aren't the only souce of funding.
4. OSHA Inspectors.
Employers who are worried about dangerous workplace conditions may be without professional help until the shutdown ends, as federal occupational safety and health inspectors will be suspending workplace inspections, reports The Associated Press.
This may also include the free consultations OSHA provides to businesses to make sure they meet compliance standards.
5. Tourist Businesses.
According to the AP, national parks and monuments like the Statute of Liberty and Alcatraz Island will be closed during the shutdown, meaning that all small business that survive on tours of those areas will have to find suitable, non-federal alternative attractions.
Both Republicans and Democrats claim to support entrepreneurs, but it appears a shutdown -- whatever the reason -- is more likely to hurt small businesses owners.
Follow FindLaw for Consumers on Google+.
Related Resources:
You Don't Have To Solve This on Your Own – Get a Lawyer's Help
Meeting with a lawyer can help you understand your options and how to best protect your rights. Visit our attorney directory to find a lawyer near you who can help.
Or contact an attorney near you: