6 Small Business Tips from a Pet Mediator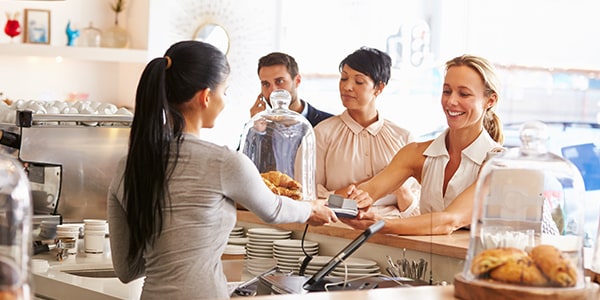 Big businesses, like Walmart and Apple, seem to just roll along on the momentum of their success and power.
However, small businesses don't have that luxury. You fight for every little success and every advantage to get ahead of the competition. Some small businesses are so small, most people have never heard of them before.
For example, have you heard of a pet mediator?
Debra Hamilton, Pet Mediator
Pet mediator. What will we come up with next?
With the pet market topping $55.7 billion last year, there is an emerging field of pet services including pet legal services. Couples break up, and both people want custody of their pet. Tenants fight with their landlords for the right to keep a kitty or a puppy. Enter the pet mediator.
Debra Hamilton, started her animal mediation business five years ago. Here are some lessons she learned in building her business that are applicable to all small businesses.
Be a specialist -- Don't be a Costco, be a PetSmart. It's better to do one thing very well, than to do everything adequately. Provide a very niche, specialized service to distinguish your expertise from the competition.
Aim for a higher purpose -- Why are you doing this? If you're operating this business just to get money, there are easier ways to earn money. Think about what you want to accomplish with your business, and make goals accordingly.
Do what you know -- What are you passionate about? What are you an expert in? Why would customers come to you if you don't know any more about a subject that they do?
Chase satisfaction over money -- Of course, we all need money, but making money will come easier if you're passionate about what you do. When customers see you really care about the service you provide, they'll feel like you really care about them too.
Market yourself -- Some of us are so passionate about the service we provide that we don't want to bother with the business management aspect of being a small business owner. However, marketing is one essential business practice that cannot be ignored.
Take advantage of the Internet -- Don't be afraid of online marketing. It is a wonderful tool that can expose your business to a greater range of people than traditional methods of marketing can. Even if you don't want to do it yourself, hire someone else to do it.
For more help on the legal aspects of owning and operating a small business, consult with an experienced business attorney.
Related Resources:
You Don't Have To Solve This on Your Own – Get a Lawyer's Help
Meeting with a lawyer can help you understand your options and how to best protect your rights. Visit our attorney directory to find a lawyer near you who can help.
Or contact an attorney near you:
Content For You