After Filing Chapter 7: When Can I Buy a Car?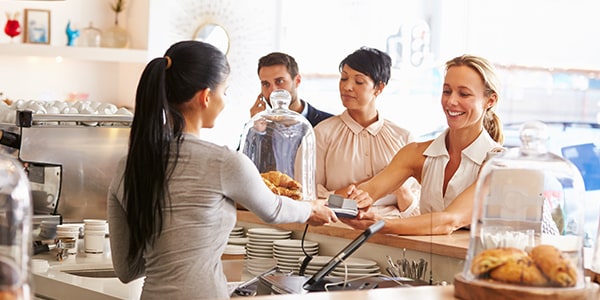 Filing for bankruptcy for your small business can be doubly painful. Any time an entrepreneurial dream dies is a sad day, plus, depending on how your company was structured, those business debts may affect your personal credit.
Chapter 7, or liquidation, can wipe out a lot of your small business's debt, but how long will that bankruptcy filing hamper your ability to buy a car for yourself? Here's a look.
Business Debt, Personal Credit
Depending on the type of debt and how your small business is structured, your business's debts (and thus your ability or lack thereof to pay them) can affect your personal credit. First, the IRS holds all business owners personally liable for any unpaid payroll taxes, and those most likely cannot be discharged via Chapter 7. And if your small business was incorporated as a sole proprietorship or a general partnership, you'll generally be personally liable for any business debts. Finally, even if your company is an LLC, you may have made a personal guarantee on a loan or other business financing for which you'll be liable.
All of this is to say that your personal credit rating can take a hit when your small business files for bankruptcy. And even if you're buying a car for yourself, a Chapter 7 bankruptcy filing for your small business can affect the purchase.
Time to Drive
Buying a car after filing Chapter 7 isn't impossible, but it may take some time. As an initial matter, your filing will likely need to be completed before any large purchases can be made. Given the time it takes to meet with the bankruptcy court-appointed trustee, give creditors time to object to your case, and address the elimination of the debts, you could be looking at 120 days from the date you file to when your case is closed.
Rebuilding your credit could take time as well. A Chapter 7 filing does not immediately eliminate your debt -- it merely halts creditor collection activities. And unless you have cash on hand to purchase the car outright, lenders may be wary of a borrower who just filed for bankruptcy. So putting together a few months of solid credit may be the only way to get a car loan.
While it's not impossible to buy a car after filing Chapter 7 bankruptcy, it may take a little more time and require a few more hoops through which to jump. To see how filing a business bankruptcy will affect your personal credit, talk to an experienced bankruptcy attorney.
Related Resources:
You Don't Have To Solve This on Your Own – Get a Lawyer's Help
Meeting with a lawyer can help you understand your options and how to best protect your rights. Visit our attorney directory to find a lawyer near you who can help.
Or contact an attorney near you: