As Apple Readies for 'Entrepreneur Camp,' Here Are a Few Legal Tips to Mind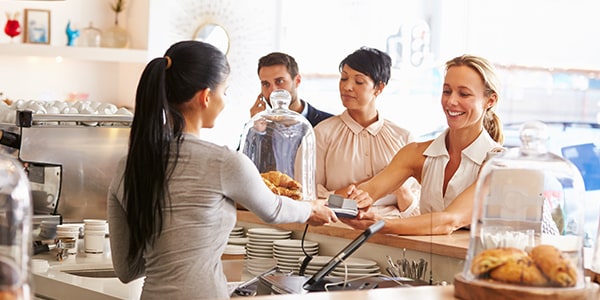 Apple is launching a new series of workshops for women, called "Entrepreneur Camp." These are two-week programs which give female app developers coding tips, app design, and marketing ideas, as well as the opportunity to receive ongoing mentoring from an Apple representative. Sounds like a great asset when trying to start an app business. But what about the legal side of developing an app? In case Apple's legal team doesn't make it to camp, here are a few legal tips for any app entrepreneur.
Incorporating Your DevCo
It may be easier for some developers to create an app than a legal entity. But don't skip this crucial step or you may open yourself up to a great deal of legal liability and tax issues that you never envisioned when dreaming about your startup. There are a host of different legal entities that you could form, from limited liability corporations to unincorporated associations. If you don't know which is best suited for you and your company, contact a corporate attorney for some advice.
Execute NDAs
When it's just you and a computer and some dev tools, there's no need to have Nondisclosure Agreements, no matter how much you may talk to yourself. But even if you only intend to grow this company to the size of your garage, as soon as you have one co-worker, vendor, or licensee, start executing NDAs. You may be able to find a suitable NDA online, but if you want to make sure your conversations and ideas are kept confidential, contact a business attorney to draft one that fits your needs. After all, you wouldn't be the first developer to lose a lucrative idea to a co-worker. Right Winklevii?
Secure Your Intellectual Property
Once you've created something protectable, it is imperative that you work with an intellectual property attorney to discuss trademarks, copyrights, and patents. Again, there are many great entrepreneurial war-stories about legally lifting "look and feel", including lawsuits between two of the great startups of our time: Apple v Microsoft. If you think you know more than those founders, suit yourself. If not, invest in some time with an intellectual property attorney to initiate the appropriate filings.
Know User and Data Privacy Laws
Laws regarding Terms of Use are constantly evolving. As a user, we Click to Accept all too quickly. But how do you know what terms to put in that very important agreement? Should you have a Terms and Conditions agreement? Or an End User License Agreement? Or maybe a Privacy Policy? As a developer, these terms may seem ubiquitous to you, but indeed they are not. If you don't know which ones apply to your app, or which terms should be in the type of agreement you choose, a legal adviser can help clarify the mystery and allow you to stick to what you love most.
As you develop your app, remember to keep a keen eye on legal liabilities. If you have any questions, start with a local business and commercial attorney. These legal advisers have helped many corporations form, and will have numerous entrepreneurial stories to share, including wins and barriers, and can hopefully help you avoid a few pitfalls along your path.
Related Resources:
You Don't Have To Solve This on Your Own – Get a Lawyer's Help
Meeting with a lawyer can help you understand your options and how to best protect your rights. Visit our attorney directory to find a lawyer near you who can help.
Or contact an attorney near you:
Content For You