'Shark Tank' Entrepreneur Sued for $300M in Fraud Case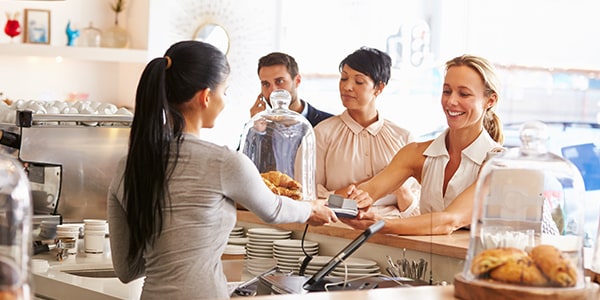 "Shark Tank" entrepreneur and guest Shark, Jamie Siminoff, has found himself in rough waters before, and here he goes again. Siminoff, founder of Ring, has been named as a defendant in a fraud lawsuit brought by former board member and investor, Russell Stephens, to the tune of $300 million.
Siminoff and the Road to $1 Billion
Siminoff founded a home security company that went through a few iterations before becoming Ring. Along that road, Siminoff went on Shark Tank to raise money for his line of motion based doorbell cameras. The Sharks rejected Siminoff's pitch. Siminoff went back to the drawing board and, with some help from Stephens, a Silicon Valley investor, was able to ultimately sell the company to Amazon for $1 billion. Yes, that's billion, with a "b". Stephens feels he was bilked out of his part of the billion, and is now suing Siminoff for $300 million.
Stephens Claims $300 Million of That Is His
According to Stephens, after the failed Shark Tank effort, he became an early adviser to Siminoff and invested more than $100,000 into the company in exchange for 200,000 stock options. He claims he served as an early adviser on product and business development, was a member of the company's board of directors, and used his personal knowledge to help invent new technology. Unfortunately, Stephens contracted Lyme disease and was forced to resign from the Board on October 31, 2016, at which time he was contacted by Ring's legal counsel to sign over his rights to the technology he helped create.
Ring Claims Stephens Failed to Exercise Options
The story parts ways at this point. Russell claims he signed over the technology rights only because he believed the company would honor the stock agreement. But Ring never did, or perhaps Ring never needed to. Ring claims that Stephens was given 30 days to exercise his stock option rights after leaving the board, a common rule in any company, and that Stephens had forfeited all such rights by not exercising them. Ring was sold to Amazon in February of 2018.
Among other charges, Russell is suing Siminoff and Ring for fraud and is asking for rescission of the patents he signed away after resigning from the board. If you had a dollar for every time an early investor sued over agreements they didn't have in writing, you would ... well, you wouldn't have $300 million, but let's just say this isn't the first time this scenario has arisen in Silicon Valley. And it won't be the last.
Get It in Writing
Almost everyone that starts a company at some point has that Powerball Lottery dream that they will strike it rich. Few do, but it does happen, which is, after all, the American dream. No matter what stage your company is in, if you find yourself on either side of this situation, whether investing in another company, or receiving an investment in yours, make sure that you have a very clear, signed, paper trail of all agreements. Business, after all, is a game of strategy as well as a little luck, There will be times when two team players find themselves on opposite sides of an issue, such as this.
Whenever there is an agreement over corporate ownership, work with a business and commercial attorney to make sure that all thoughts, deeds, property rights, and oral agreements are accounted for. Once in writing, it becomes so much easier to hash out these sorts of disagreements. Who knows if Siminoff will have to pay Stephens money over this lawsuit. But one thing's for sure, the litigating attorneys will make out like bandits. Keep your corporate disagreements out of court, and contact a business and commercial lawyer today.
Related Resources:
You Don't Have To Solve This on Your Own – Get a Lawyer's Help
Meeting with a lawyer can help you understand your options and how to best protect your rights. Visit our attorney directory to find a lawyer near you who can help.
Or contact an attorney near you: