AT&T Mobility Sued for Pregnancy Discrimination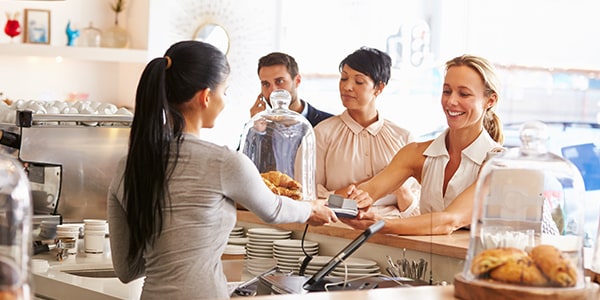 There's no denying companies need a way to keep track of and deter excessive absenteeism by their employees. After all, they have businesses to run and they rely on their employees to get the job done. But they should probably differentiate between someone who's absent because they were doing keg stands the night before, and someone who's absent because they're growing a human inside their body.
According to a federal lawsuit filed by two women, they were fired for their pregnancy-related absences. Now they're suing the company, alleging that their attendance policy discriminates against pregnant women.
Attendance Policy
Some companies like AT&T use a point-based demerit system to keep track of unauthorized late arrivals, early departures, and absences. If you accrue too many points, regardless of the reason, you can face disciplinary actions, including termination. According to the lawsuit, both women were fired shortly after returning from maternity leave.
Fired After Maternity Leave
As reported by the Associated Press, Katia Hills says she was late or missed work because of nausea and other pregnancy-related symptoms, so that she had several demerits by the time she started maternity leave. She was fired two days after she returned from leave because of demerits she incurred for two pre-leave, pregnancy-related absences.
Cynthia Allen says pregnancy-related illnesses forced her to take time off, so she submitted documentation from her healthcare provider and was not informed of any demerits. But when she returned from maternity leave, she was told she'd been put on "final notice" because of her pre-birth absences. She was fired the following month after missing two days of work when her son required emergency medical care.
Punished for Pregnancy
According to the class action lawsuit, AT&T's policy violates the Pregnancy Discrimination Act and the Family Medical Leave Act. They say the policy exempts some absences, like jury duty and short-term disability, but not pregnancy, leading some to say it punishes women for being pregnant. Hills described the policy as "too rigid for women whose bodies are undergoing so many changes." Allen explained that, as a single mother, she was worried about paying the rent, caring for her son, and finding another job.
Through their lawsuit, the women want AT&T's attendance policies revised, and are seeking compensation for their loss of income, as well as punitive and compensatory damages
If you've experienced discrimination at work based on your pregnancy, or you're trying to ensure your company's policies comply with the law, speak with an experienced attorney who can advise you going forward.
Related Resources:
You Don't Have To Solve This on Your Own – Get a Lawyer's Help
Meeting with a lawyer can help you understand your options and how to best protect your rights. Visit our attorney directory to find a lawyer near you who can help.
Or contact an attorney near you:
Content For You