Bad Vibrations: Marky Mark's Wahlburgers Sued for Wage Theft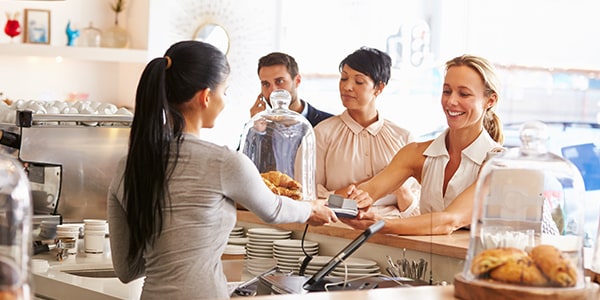 If it can happen to Mickey D's, it can happen to Marky Mark. The former rapper's family burger joint, Wahlburgers, has been sued for unpaid wages, claiming "rampant ... wage theft and violations of federal and state labor law" at the Coney Island franchise since opening in 2015.
And if it can happen to the most famous member of the Funky Bunch, it can happen to you. So find out what's going on in the lawsuit against the Wahlbergs and how your small business can avoid it.
Wildside
The class action claim filed in federal court in New York alleges that the franchise "maintained a pattern and practice of regularly shaving compensable time from the weekly hours of all its non-exempt employees, including servers, bartenders, bussers and kitchen staff, and paying them significantly fewer hours than they actually worked." The lawsuit also claims the restaurant "regularly retained gratuities left by customers for tipped employees" and "repeatedly ignored the requirements of the Fair Labor Standards Act."
Wahlburgers is a chain, and most franchisors claim little direct oversight of franchisees. The Wahlbergs are different, however. According to the complaint, "The Wahlberg brothers pride themselves on taking an active role in managing their locations and insuring that their restaurants meet their high standards for customer and employee experience." And a company spokesperson told MUNCHIES, "Wahlburgers is all about family. Treating people fairly and with respect is at the heart of our brand. Since this situation came to light yesterday, we've been working with Coney Burgers to better understand the circumstances."
A lawyer for the aggrieved employees said he first tried to take up the wage and hour issues with John Cestare, who runs the Coney Island location, but was forced to file the lawsuit when neither Cestare nor Paul Wahlberg addressed the complaints.
I Need Money
Wage theft is a serious accusation. And employees can sue for violations of state and federal wage and hour laws. These violations can cover anything from underreporting hours and denying overtime pay to stealing tips and forcing employees to work while on break. Making sure owners, managers, and employees are aware of and are complying with wage and hour laws is the best way to avoid getting hit with a wage theft lawsuit.
If you have more questions about local, state, and federal wage laws, contact an experienced employment attorney in your area today.
Related Resources:
You Don't Have To Solve This on Your Own – Get a Lawyer's Help
Meeting with a lawyer can help you understand your options and how to best protect your rights. Visit our attorney directory to find a lawyer near you who can help.
Or contact an attorney near you: