Biz Owner Fights $1M Phone Bill, And Wins.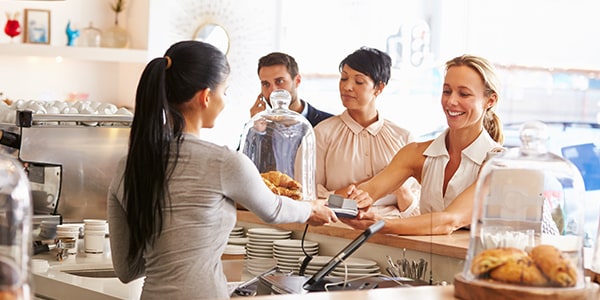 Michael Smith was facing a $1 Million phone bill from AT&T. Smith's company phone line was hacked and fraudulent calls racked up a steep bill. AT&T didn't dispute that the calls were made fraudulently, but they still insisted that Smith had to pay up.
Smith, a small-business owner in Massachusetts, actually has his phone service through Verizon. In September 2009, hackers found a way into his phone system and started using it to make international calls.

Verizon picked up on the issue and shut down his service. But then the hackers used a "dial around" through AT&T and racked up a bill for $891,470. Smith didn't have the $1.5 Million that AT&T sued him for but he couldn't make the company see reason.

That is, until his story hit the news on Monday.
Following reports by the media about the David and Goliath struggle, AT&T dropped their suit against Smith the same day his story was printed.
The company still claimed that they are legally entitled to the money in a statement to the Associated Press. But they aren't going to pursue the suit so long as Smith drops his countersuit.
That leaves the $1.5 Million dollar question open - could AT&T prevail in their suit against Smith?
The case hung on two legal points, according to The Salem News. AT&T argued that Smith should have taken better precautions to stop hackers and that the company is entitled to collect from the phone line's owner regardless of who made the call.
It appears that Smith's phone system was protected and required employees to dial a secret access code before they could dial out.

It's unclear what kind of prevention AT&T expects but it seems unlikely that a court would require small businesses to have expensive phone security to protect against international hackers.
The FCC regulations are likely intended to prevent business owners from refusing to pay for unauthorized calls made by employees. In this case, where the employer had no control over or even knowledge of the person making the call, it seems unlikely those regulations would apply.
Whether or not AT&T would have won, it appears that the bad publicity from the $1 Million phone bill was enough to change their minds.
Related Resources:
You Don't Have To Solve This on Your Own – Get a Lawyer's Help
Meeting with a lawyer can help you understand your options and how to best protect your rights. Visit our attorney directory to find a lawyer near you who can help.
Or contact an attorney near you:
Content For You