Why Is Philadelphia Outlawing Bulletproof Glass in Stores?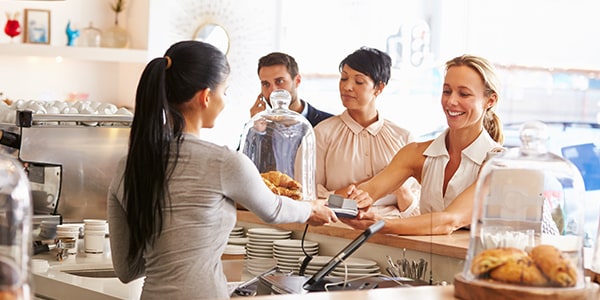 Most have us, at some point in our daily lives or travels, have come across a shop serving its customers through bulletproof glass. Maybe it was a gas station or a convenience store, but the assumption is always pretty similar -- this must be a rough neighborhood, and this place probably has a good reason for having the glass up.
But Philadelphia is trying to bring the bulletproof glass down, at least in some of its establishments. And to understand why, it might be useful to explain how Philly's "beer delis" are a little different than your average corner store.
Stores Selling Drugs
"Someone was inside the store selling drugs, a straight-up street-corner pharmaceutical representative," Philadelphia City Councilwoman Cindy Bass told PhillyVoice, adding that another patron of a supposedly model business was visibly intoxicated and "hustling up money to get more beer" at 9 a.m. Bass is pushing for the removal of bulletproof glass from "beer/deli type places" that sell alcohol and drug paraphernalia alongside snacks and breakfast plates.
"About 90 percent (of these establishments) in my district (with restaurant licensure) don't even sell food," Bass contends:
"They sell other products that can be turned into street drugs, like cold medications. They sell crack pipes. If these stores sold hypodermic needles, there'd be outrage, there'd be people screaming to 'Shut 'em down.' But with crack pipes, it's OK? That should tell you something."
Bass also asserts that she's not trying to shut these businesses down, but merely have them "change their business model." She told PhillyVoice that she visited another establishment the same morning she witnessed the drug dealer:
Then, she walked to a nearby business that did not have bulletproof glass. It was, she said, a clean business with no drug sales, no loitering, people sitting in booths eating.
Restaurant? Large Establishment? Convenience Store?
The proposed ordinance would prohibit any physical barrier, including bulletproof glass, that separates cashiers from customers at so-called "nuisance" establishments -- those operating under a restaurant liquor license but not actually selling meals or even much food. Restaurant-licensed businesses would be required to provide "regular and customary" preparation and sale of food, and have a publicly accessible restroom that guests could access without going through a food preparation area. Convenience stores operating under a "large establishment" license would also need to remove bulletproof glass and stop serving alcohol after 2 a.m.
The debate over the bulletproof glass law has been a heated exchange, and a final vote on the proposal will be this week. If you're wondering whether your small business will have to comply, contact a local attorney.
Related Resources:
You Don't Have To Solve This on Your Own – Get a Lawyer's Help
Meeting with a lawyer can help you understand your options and how to best protect your rights. Visit our attorney directory to find a lawyer near you who can help.
Or contact an attorney near you: