Businesses and Armed Robberies: 10 Tips From Police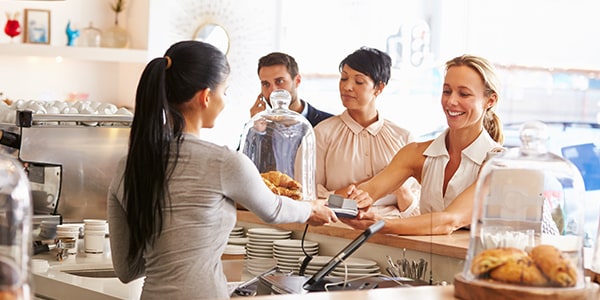 It's National Police Week in the United States. And though no business owner ever wants to have to call the police because they've been a victim of a crime -- especially a crime as serious as armed robbery -- it's a good idea to know what do if you are.
As a few recent incidents have shown, some business owners and employees choose to take matters into their own hands when confronted by armed robbers. But that's typically not what law-enforcement experts recommend.
Here are 10 tips for what you should do during and after an armed robbery, as suggested by police departments across America:
During a Robbery...
Try to remain calm. However scared you may be, it's important to remember that the robber is also scared and nervous -- not to mention armed. Police in Louisville, Kentucky, remind you that making sudden movements or resisting may cause the robber to react violently.
Make a mental note of the robber's physical appearance. The Tallahassee, Florida, Police Department suggests that you note any distinctive features (such as facial hair, tattoos, clothing, etc.) during the robbery, as this information will be valuable later in catching and prosecuting the robber.
Do not try to trigger an alarm, unless you can do so without being noticed. If your business has a silent alarm, use it only if you can do so without being obvious, cautions the Mount Pleasant, South Carolina, Police Department. If a robber feels threatened, he or she is more likely to harm you.
Inform the robber if you are expecting anyone else to arrive. Police in Springfield, Missouri, recommend that if you are expecting a guest, have an appointment, or otherwise know that someone else may be arriving, relay this information to the robber so he or she will not be startled.
Don't be too helpful. Cooperate with the robber's demands, but don't volunteer additional information unless absolutely necessary, warns the Irving, Texas, Police Department. The sooner the robber leaves, the safer you will be.
After a Robbery...
Do not try to detain or chase the robber. Although adrenaline and anger may inspire you to attempt to detain or chase after the robber, let police do their job. As police in Beverly, Massachusetts, explain, the robber may harm you, and police may mistake you for the robber if you attempt to follow him.
Call the police immediately. A tip from the Cheshire, Connecticut, police: As soon as you are sure the robber has left and it is safe to do so, call the police and describe the suspect, location and any information you have regarding the direction the robber may have gone, mode of transportation, etc.
Lock your doors so the robber can not re-enter. After calling the police, lock your doors and do not allow entry to anyone but emergency responders and police personnel, the Jefferson, Missouri, police department advises.
Protect the crime scene. Along with your eyewitness testimony, valuable evidence may be found at the crime scene. Immediately following the robbery, Baltimore police recommend that you instruct customers and employees to stay away from the area where the crime took place. It's also a good idea to encourage any customers or employees who may have witnessed the crime to write down what they saw while the memory is still fresh.
Do not discuss details of the robbery with others. Although you naturally will want to discuss what just happened with others, this helpful armed robbery brochure from the Arlington, Texas, Police Department reminds you that it's best to wait until police arrive.
The most important thing to remember is that no amount of money or property is worth your life, or the life of your employees and co-workers. Being the victim of an armed robbery is bad, but being the victim of a battery or murder is even worse.
Follow FindLaw for Consumers on Google+.
Related Resources:
You Don't Have To Solve This on Your Own – Get a Lawyer's Help
Meeting with a lawyer can help you understand your options and how to best protect your rights. Visit our attorney directory to find a lawyer near you who can help.
Or contact an attorney near you: