Should Your Clerks Have an Emergency Machete?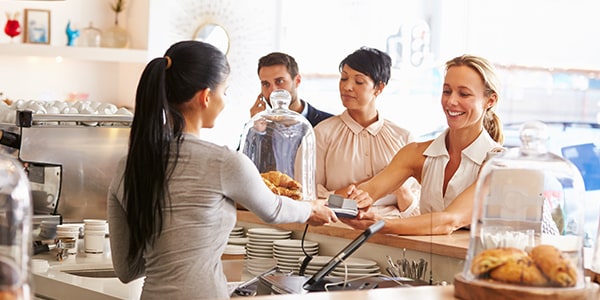 A convenience store clerk armed with a machete fended off an attempted armed robber in a scary incident caught on surveillance video. Many store owners may be left wondering if this is a legal way to protect themselves.
The machete-wielding clerk was confronted in his store on Long Island, New York, by a masked man who threatened him with a .22-caliber handgun.
Machetes aren't the only means of protection for sole proprietors, however, and employers should keep a few legal considerations in mind when protecting their businesses.
Machete Repels Gunman
Suffolk County Police Lt. Kevin Breyer told New York's WNYW-TV that despite the machete's effectiveness in this case, clerks being robbed should generally comply with an armed gunman's demands and call 911.
That's obviously not what the clerk did in this case, as you can see in this video clip from WNYW:
This isn't the first time that a sharp pointy piece of metal has frightened away potential robbers. A Massachusetts man in February successfully used a three-foot-long sword to frighten away a knife-wielding assailant from his convenience store.
While these kinds of heroics make for good news stories -- and possibly scenes in kung-fu movies -- is it really a good policy to have your employees act aggressively against armed gunmen?
Self-Defense and Negligent Training
A blanket policy that directs your employees to reach for "the company machete" or any other deadly weapon when confronted with a burglar is not only bad policy, it may be interpreted as soliciting a crime.
When confronted with deadly force, a person is typically justified to use deadly force only if necessary to end the threat to his or her life. However, even in states with liberal "Stand Your Ground" laws, this justified form of aggression generally does not extend to protecting business interests.
In addition, assault with a deadly weapon is a crime -- although it can be justified by self-defense -- and training your employees to assault possible threats to your business is pretty likely to be characterized as negligent training.
Your business should not put your employees at risk or leave your company open to liability, so machete swinging should be against any good company policy.
Follow FindLaw for Consumers on Google+.
Related Resources:
You Don't Have To Solve This on Your Own – Get a Lawyer's Help
Meeting with a lawyer can help you understand your options and how to best protect your rights. Visit our attorney directory to find a lawyer near you who can help.
Or contact an attorney near you: