Brewery, Godzilla's Owners Settle 'Mechahopzilla' Trademark Case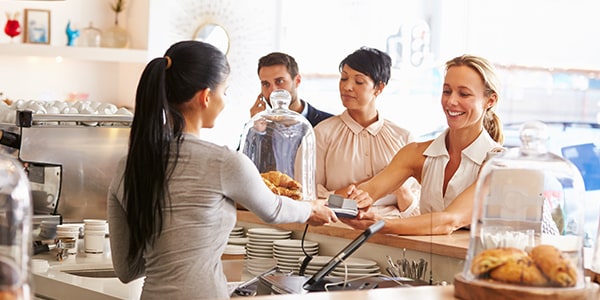 A Louisiana brewery has settled with the legal owners of "Godzilla" over a beer dubbed "Mechahopzilla."
New Orleans Lager & Ale Brewing Co. (NOLA) had released Mechahopzilla and attempted to call it a "parody" of the Godzilla trademark before eventually settling. According to The Hollywood Reporter, Toho Co. Ltd, the owner of the Godzilla trademark, "wasn't laughing."
Is this yet another case of trademark being used to squelch a small business?
Mechahopzilla v. Mechagodzilla
For those unfamiliar with the Godzilla franchise, Mechagodzilla is the robotic version of Godzilla, and the two giant, similar-looking monsters have brawled in at least five separate feature films.
The Louisiana brewery had initially ignored any similarity between its "Mechahopzilla" product and Godzilla's mechanical nemesis. According to THR, NOLA's head brewmaster said in a deposition that he wasn't trying to say anything about Godzilla or the movies, only that "[t]hey thought it was a cool name."
Toho wasn't buying it, and for good reason. The image on the Mechahopzilla can bears an incredible likeness to Mechagodzilla and even depicts a large metal-reptilian creature striding above skyscrapers. Sounds like Mechagodzilla to us.
Not only would this suggest that Mechagodzilla's copyrighted image was used without permission, it lends credence to the claim that "Mechahopzilla" violates Toho's trademark for "Mechagodzilla." Yes, the two companies compete in very different markets, but the trappings of Mechahopzilla make it very likely for consumers to be confused about whether this is a Godzilla tie-in -- especially with the recent release of the "Godzilla" movie.
Unlike "Frappicinio" beer, "Mechahopzilla" is likely too close to its inspiration to be a defensible name.
What About Parody?
Before NOLA gave in to Godzilla's rights holders, it attempted to argue that "Mechahopzilla" was a parody of "Mechagodzilla." A trademarked name can be legally used by another company without permission if that company can prove the use was a parody or commentary on the original.
"Dumb Starbucks," which was later revealed to be an elaborate joke, used Starbucks' trademarks to lambast the corporate coffee company and could have argued this parody defense. Mechahopzilla, on the other hand, presented a very lame argument in favor of parody. According to THR, Dylan Lintern, VP of NOLA, lamely offered in a deposition that the use of Toho's trademark was a parody "[b]ecause Godzilla is not a hop monster."
Toho didn't get it, and neither do we. That's likely why NOLA settled.
Follow FindLaw for Consumers on Google+.
Related Resources:
You Don't Have To Solve This on Your Own – Get a Lawyer's Help
Meeting with a lawyer can help you understand your options and how to best protect your rights. Visit our attorney directory to find a lawyer near you who can help.
Or contact an attorney near you: