Bakery Hit With 'Cronuts' Cease-and-Desist Order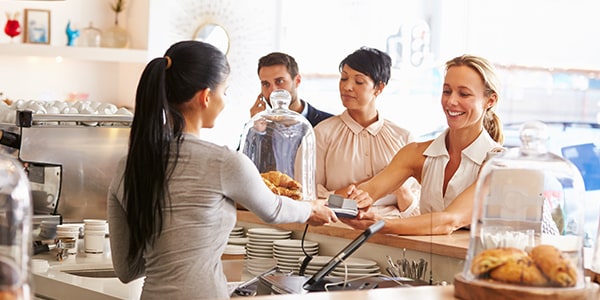 It may be tempting to ride the wave of a commercial craze by offering your business' own imitator, but you may run afoul of trademark law.
That's exactly what happened to a bakery in Maine that decided to sell its own version of the popular "Cronut" (a croissant-donut hybrid) and got slapped with a cease-and-desist order.
How can your business avoid selling trademarked goods?
'Cronut' Has Been Trademarked
Imitation is the sincerest form of flattery -- unless you're imitating a trademarked good. Little Bigs Bakery in South Portland, Maine, found this out the hard way when it unveiled its own Cronut, reports The Associated Press. The business credited with inventing the Cronut, the Dominique Ansel bakery in New York City, ordered the small bakery to cease and desist its sale of Cronuts.
While you can't copyright the recipe for Cronuts, a business can register the trademark name "Cronut." And that's exactly what Ansel did. He registered the mark "Cronut" with the U.S. Patent and Trademark Office, and it became effective in January 2014.
Little Bigs and other bakeries can still make the famous Cronut using the same ingredients and methods, they just have to call it something other than "Cronut." Trademark law ensures that marks like "Cronut" are protected from imitators who would siphon the success of the Ansel's brand to sell their products.
The Maine bakery is still planning to sell their croissant-donut hybrids, but they're calling them "C&Ds" -- short for "cease and desist."
Trademarks Are Product-Specific
Just because one business trademarks a word or phrase doesn't mean that it's off-limits to other businesses. Disney pulled back on its attempt to trademark "Dia De Los Muertos," but the trademark would have only been effective for its upcoming movie of the same name.
It's unlikely that a brewery would face any real legal danger from a beer called "Frappicino," since consumers are not likely to be confused that the product is coming from Starbucks. One sells coffee, the other sells beer.
However, when a small business receives a cease-and-desist letter from a large corporation, the reaction is typically to comply rather than to hire a trademark attorney.
If your business is considering selling a well-known product like "Cronuts," think again. You might get lucky if the term isn't trademarked, but imitation can be asking for legal trouble.
Follow FindLaw for Consumers on Google+.
Related Resources:
You Don't Have To Solve This on Your Own – Get a Lawyer's Help
Meeting with a lawyer can help you understand your options and how to best protect your rights. Visit our attorney directory to find a lawyer near you who can help.
Or contact an attorney near you: