California IOUs: Rules around Selling Them and Possible Concerns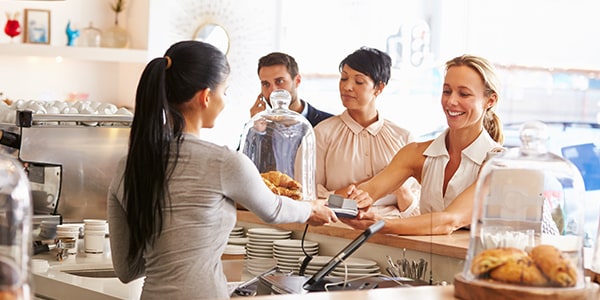 As many small businesses in California know first hand, the state recently began paying some vendors with IOUs not payable until October. Some, however, need the cash sooner rather than later. Certain banks have agreed to accept them from customers for a short window of time. With fears that IOU sales would explode into a secondary market, the state has set out rules on selling them.
Last week, we discussed the California IOUs being issued to businesses, individuals and county agencies. Those receiving IOUs from the state have identified three primary options for how to handle them:
Hold on to them until October as intended and eventually collect the 3.75% annualized interest that goes with the IOUs;
Deposit the IOUs in a bank or credit union (if they bank with an institution that has agreed to accept the IOUs and the window for doing so has not expired); or
Try to sell them.
This week, California's Treasurer made a new rule for those opting to sell them. Come October, the state will not pay anyone for IOUs issued to someone else, unless they have a notarized bill of sale from the original recipient.
On the bank front, the biggies that agreed to accept IOUs (Bank of America, Wells Fargo, Morgan Chase, and Citigroup) will not accept the IOUs after Friday.
Though some credit unions may continue to accept the IOUs after Friday, as reported by Rueters, some foresee check cashing operations as a likely route recipients may take to much needed cash in hand.
While those who can hold off until October presumably will get the added interest that comes with the IOUs, if banks stop accepting them, it becomes more likely that small businesses needing cash will find themselves pressed to take face value or less for the IOUs.
To make matters even more complicated, some wonder whether the IOUs are actually securities, which would bring anyone selling them under federal securities regulations. According to the LA Times, the SEC is still looking into the question, but the California controller's office has stated that the IOUs are forms of payment, not securities.
One positive note: as reported by the AP, state legislators are considering a bill that would allow recipients to use the IOUs to pay state taxes, fees and liens.
As for hopes that California will quickly find a budgetary solution? Let's just say the current state of debate does not inspire confidence. Here's a quote from the governor's office taking issue with legislators considering fruit related legislation this week:
"The governor is not against condiments. The governor's not against fruits of any kind. ... But he believes we ought to be focused on solving our budget crisis first and foremost."
You Don't Have To Solve This on Your Own – Get a Lawyer's Help
Meeting with a lawyer can help you understand your options and how to best protect your rights. Visit our attorney directory to find a lawyer near you who can help.
Or contact an attorney near you: