Can Fantasy Football at Work Score Points for Your Business?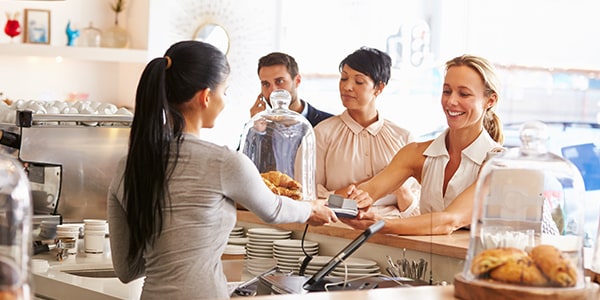 With the NFL's regular season starting soon, it's not just players and coaches who are getting ready. The millions of Americans who play Fantasy Football are also prepping, researching players for upcoming drafts and joining leagues made up of friends, or in many cases, co-workers. According to Forbes, these office fantasy football leagues may offer a golden opportunity for business owners to connect with their employees on a more personal level.
How can fantasy football pay off your office, and what potential downsides should you look out for?
Employees Like a Boss Who Cares
Once upon a time, it may have seemed improper for ownership or management to socialize with employees. But these days, finding ways to get to know your employees on a more personal level might be the best way to retain talent. A recent study cited by Forbes found that the most important factor in whether an employee reported feeling "engaged" in his or her job was whether the employee's immediate supervisor seemed to genuinely care.
Why do engaged employees matter? That same study found that disengaged employees are 250 percent more like to leave their jobs for another job that pays better.
Fantasy football may offer you the chance to get to know your employees better by providing a platform to discuss something other than work. It also offers the opportunity to interact with employees on a more level playing field.
However, be careful not to get too carried away. Although the standards have changed, there is still a level of professional separation required between bosses and employees. Be sure to make it clear that participation in fantasy football will not translate into preferential treatment professionally.
Is Fantasy Football Even Legal?
If played strictly for fun, fantasy football is most certainly legal. However, if there is money on any fantasy game, you very well may be encouraging your employees to violate the law.
Under federal law, fantasy sports competitions are legal as long as:
They are not dependent solely on the score of any real games;
The outcomes reflect the knowledge and skill of the participants and are determined predominantly by statistics; and
The prizes are established before the competition begins and the value of the prize is not contingent on how many people participate or the amount of fees paid.
In addition to federal law, however, many states have their own laws regarding so-called "games of chance." Be sure to check the laws in your state before allowing your office fantasy football league to play for real money.
Follow FindLaw for Consumers on Google+.
Related Resources:
You Don't Have To Solve This on Your Own – Get a Lawyer's Help
Meeting with a lawyer can help you understand your options and how to best protect your rights. Visit our attorney directory to find a lawyer near you who can help.
Or contact an attorney near you:
Content For You