Welcome to H-1B Cap Season! What Small Businesses Need to Know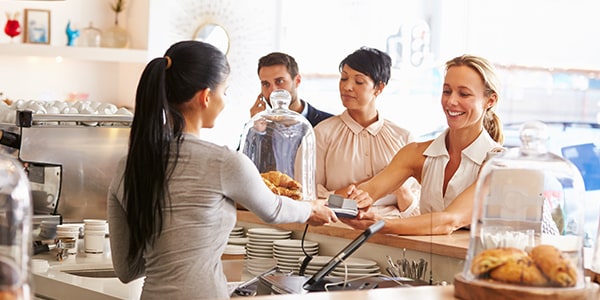 If you're a U.S.-based small business that relies on highly-skilled foreign workers, H-1B Cap Season is a lot like your Black Friday: filled with anticipation and anxiety, (metaphorically) storming the USCIS storefront, and hoping you get a good deal. U.S. Citizenship and Immigration Services will begin accepting H-1B petitions on April 1, and announced the start dates for premium processing of cap-subject H-1B petitions along with the launch of its new H-1B data hub.
And, if you've been paying attention to immigration law lately, you may have expected a new H-1B cap selection process. So, here's a roundup of recent H-1B visa legal news to get you and your small business ready for the 2020 H-1B Cap Season.
In recent years, employers have reached the H-1B cap incredibly early. So don't wait to file your petitions. (But beware -- you can't file them too early, either.) And there are some changes this year that you'll need to be aware of.
That's the big question, as the current administration has not been shy about its immigration platform. The current cap remains at 65,000 H-1B visas per fiscal year, along with another 20,000 exemptions available for "beneficiaries who have earned a U.S. master's degree or higher from a U.S. institution of higher education."
While the total cap number hasn't changed in the past couple years, small tech companies contend that USCIS has been illegally shortening the duration of the visas. An H1-B is typically good for three to six years, but a recent lawsuit claims immigration officials have issued H1-Bs for just a matter of days, and in some cases after the visa period has expired.
It's one thing to secure and H1-B for an employee -- but if he or she can't bring their spouse with them, it may be meaningless. Last month, the Trump administration announced it would end H-4 visas, which allow spouses and children of H-1B visa holders to live and work in the country until they are able to obtain green cards.
If you are able to secure an H1-B visa for an employee, it's best not to force them to pay their own salary and then threaten them with deportation
If your small business needs help navigating the USCIS's H1-B Cap Season, talk to an experienced immigration attorney today.
Related Resources:
You Don't Have To Solve This on Your Own – Get a Lawyer's Help
Meeting with a lawyer can help you understand your options and how to best protect your rights. Visit our attorney directory to find a lawyer near you who can help.
Or contact an attorney near you: