Will Trump's Immigration Orders Affect H-1B Visas?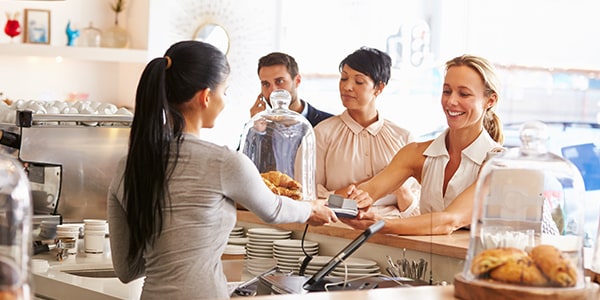 President Trump has been bullish on immigration reform, even if his efforts thus far have been more reminiscent of a bull in a china shop. After an initial executive order banning refugees and even visa holders from seven majority Muslim countries was blocked by federal courts, Trump is looking to re-issue a revised order and appears to be targeting other immigration programs as well.
Next up on the chopping block might be the H1-B visa program, through which American business -- many of them the biggest tech firms in the country -- can hire skilled foreign workers. Last month, White House press secretary Sean Spicer said a possible executive order on work visas "is part of a larger immigration effort" based on "an overall need to look at all of these measures." So what could H1-B visa reform mean for your small business or startup?
H1-B Help
The H-1B allows skilled non-citizen employees to work in the U.S. for three to six years, but availability is strictly limited. H-1B visas are capped at 85,000 annually -- 20,000 of which are reserved for applicant's with master's degrees -- and they fill up fast. Last year, U.S. Citizenship and Immigration Services (USCIS) announced that it has already reached the mandated H1-B cap for 2016 year in the first six days of registration.
Those 85,000 workers represent a mere .05 percent of the total U.S. workforce of nearly 160 million people, but that doesn't mean the program is flying under the radar. And despite strict requirements that H-1B employees can't displace a U.S. worker, proposed new legislation would target that exact issue. Iowa Republican Chuck Grassley and Illinois Democrat Richard Durbin are planning to re-introduce a bill from 2007 that would require employers to make a "good faith effort" to hire Americans before seeking H1-B visas, and others have promised to introduce legislation clamping down on H1-Bs.
A Post-H1-B Economy
But those are plans from Congress -- could the president act alone on the H1-B program? Eric Ruark, director of research at limited immigration advocate NumbersUSA, told the Wall Street Journal that Trump could attack the program in three ways:
Use an executive directive to tighten the Optional Practical Training (OPT) program, which gives foreign graduates in science, technology, engineering, or math-related fields the right to find permanent U.S. jobs for up to 36 months;
Roll the time limit back to the original 12 months (the threshold was expanded under President George W. Bush in 2008) or further restrict the eligible fields of study; or
End a provision that allows spouses of H-1B visa holders to work in the U.S. (added by President Barack Obama in 2014).
Whether President Trump will opt for one, all three, something different, or wait for congressional action, it seems clear that the H1-B visa as we know it is not safe. Big tech and engineering companies like Apple, Google, Microsoft, Netflix, Tesla, and Uber are already gearing up for a battle over the visas, and Indian IT firms are doing the same.
Related Resources:
You Don't Have To Solve This on Your Own – Get a Lawyer's Help
Meeting with a lawyer can help you understand your options and how to best protect your rights. Visit our attorney directory to find a lawyer near you who can help.
Or contact an attorney near you: