Can You Use User Social Media Photos to Promote Your Business?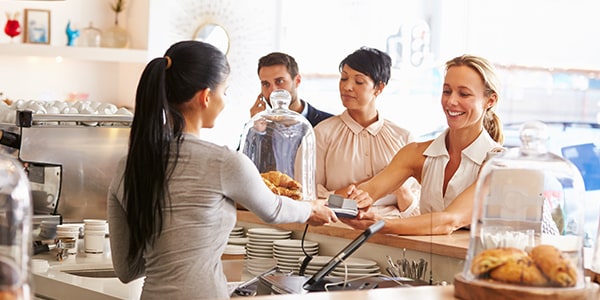 The World Wide Web is the wild wild west for intellectual property. Those esoteric concepts of copyrights and trademarks and patents often fall by the wayside for businesses looking to promote their business, or maybe even get their start, both online, and in the real world. Photos, videos, and other content are easily steal-able online, and just because it's easy, that doesn't make it legal. As such, businesses do need to be careful when selecting which photos and what type of media they want to use for promotional purposes.
If you're building your own website, or your web designer is asking you for photos, you can't just go and download any photo you see online. Even if you want to use a photo posted to Facebook, Twitter, or Yelp, on your website, you could face legal liability if you do not get permission from the photographer or from the website the photo is posted to. Luckily, social media makes it rather easy to contact users via in-site messaging.
Potential Consequences for Unauthorized Use of Photos?
While you and your customers might be thrilled that some celebrity shopped at your store, posting a photo of the celeb in your store could have disastrous consequences. There's a big difference between a customer taking a photo of a celebrity shopping in your store and posting it to social media, and your business posting that photo, or even a photo of their own. Generally, anything a business does online, or out in the world, can be seen as a form of promotions and advertising.
Regarding a celebrity, a business needs to be weary of the rights to publicity, as Duane Reed learned when they posted a photo of actress Katherine Heigl in one of their stores and got sued for it. However, when it comes to customer social media content, the rights are different. Using another person's photo could open a business up to being sued for copyright violations and more, which could lead to damages ranging from a few thousand dollars to tens of thousands or more even.
Fortunately for business owners, there are a few really easy ways to avoid copyright infringement claims:
Only use your own photographs, or photographs taken for you by employees.
Get permission, in writing/electronically, to use photos posted on social media by users.
Only use photos listed as "public domain" or "free for commercial use" or that are otherwise clearly described as photos that can be used by anyone, even businesses, for free, even for commercial purposes.
Related Resources:
You Don't Have To Solve This on Your Own – Get a Lawyer's Help
Meeting with a lawyer can help you understand your options and how to best protect your rights. Visit our attorney directory to find a lawyer near you who can help.
Or contact an attorney near you: