Checklist for Signing a Commercial Lease for Your Small Business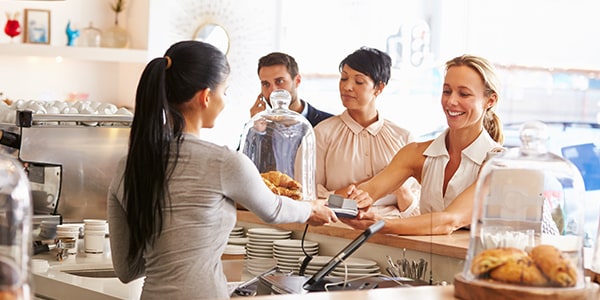 Sure, you may have been daydreaming about Batman when you signed your first apartment lease, and that's okay. But, when it comes to signing your first ever commercial lease for your business, there's quite a bit more to consider.
Courts are much less flexible when it comes to commercial leases compared to residential ones, particularly for the lessees. Generally, this is due to the fact that there are fewer statutory protections for lessees in business/commercial leases, and the legal issues don't involve an individual's, or family's, home. As such, business owners need to carefully review (and have their attorney review) leases prior to signing.
Below, you'll find an easy to follow checklist to review before signing a commercial lease.
1. Has Your Attorney Reviewed the Contract Terms?
Unless you are a real estate attorney handling commercial real estate deals, or have enough of a business background that you actually know what you're doing, get a business attorney to review the contract terms and explain them to you, before signing. Spend the time to read the contract, and highlight what you don't understand, and after your attorney has gone through their spiel, ask any questions that remain.
If you are signing a triple-net lease, do you really know what you are agreeing to? Did you get an insurance quote? Do you have the tax liability information? Do you know what the annual maintenance costs are?
If the location is good, how long can you stay? Will the landlord be able to raise the rent after the term? Can you exercise an option to extend?
2. Has Your Accountant Reviewed the Business's Finances and Projections?
A business's rent is not just the money that's owed to the landlord. Other costs may need to be factored in that might as well be considered part of the rent, and that's apart from potential triple-net liabilities. For instance, estimated heating and cooling costs, lights and other electrical, clearing snow or ice from the sidewalks and parking lot in the winter, landscaping, security, and the list can keep going on and on.
After all the potential costs are accounted for, what does your accountant think? If you haven't asked, don't sign. Do you have a half year buffer? Is that enough based on your realistic business plan?
3. Do You Have a Reasonable Exit Plan?
If you're starting a brand new business, signing a five or ten year lease is daunting. If things don't work out, and the location could make it difficult to find a replacement tenant, you could very well be looking at a steep court judgment for unpaid rent if your business fails. But shorter term leases may not be available, or might just be prohibitively costly, despite the benefit to the landlord of being able to raise rent after the short term.
As such, before you sign any commercial lease, know your exit route. If the lease does not seem to have a viable exit route, consult with your attorney and attempt to negotiate one into the contract before signing.
4. Have You Avoided Personal Liability?
While many business owners will put up their own assets as collateral for business loans, a properly structured and run business can establish credit on its own, and it can be the bearer of liability when things go wrong.
If you need to put your personal property (or a personal guarantee) on the line to get a lease started, you may want to look at including certain clauses to allow you to switch out the personal guarantee after a period of time (after the business grows in value).
Related Resources:
You Don't Have To Solve This on Your Own – Get a Lawyer's Help
Meeting with a lawyer can help you understand your options and how to best protect your rights. Visit our attorney directory to find a lawyer near you who can help.
Or contact an attorney near you: