Colo.'s Pot Banking Plan: 5 Facts for Marijuana Businesses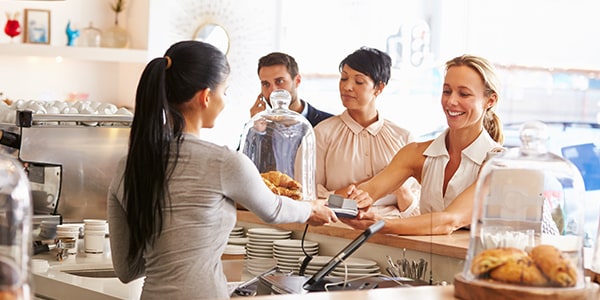 Colorado unveiled the world's first legal pot banking system on Wednesday, allowing marijuana businesses to move away from a cash-only model.
The pot bank bill, HB 1398, approved by Colorado legislators would allow pot businesses to join "cannabis credit co-ops" as a way to handle their money. The Associated Press reports that Gov. John Hickenlooper supports the bill and is expected to sign it.
Here are five key legal facts about Colorado's pot banking bill:
1. It Isn't Effective Until Signed.
Bills are not immediately effective once they are passed. Even Colorado's own recreational pot laws took a little over a year for the first legal stores to open. Colorado's pot banking bill, however, will take effect the day it is signed by Gov. Hickenlooper.
2. Not Anyone Can Join a Cannabis Co-op.
While it might be cool to say you're part of a cannabis co-op just for the heck of it, they are designed specifically for licensed marijuana business owners and operators. Sole proprietors and individual owners are not allowed to join these cannabis co-ops.
3. Cannabis Co-ops Are Not Credit Unions (Technically Speaking).
The purpose of these co-ops is to provide marijuana business owners with a legitimate and secure way to handle their money, since many major banks still refuse to do business with the pot industry.
Cannabis co-ops may:
Receive savings and deposits of members;
Make deposits in other state and national banks;
Make loans; and
Buy and sell land and other assets.
Sounds like a credit union, right? It essentially is, but it can't call itself a "bank" or "credit union" under HB 1398.
4. Must Be Approved by the Federal Reserve.
The other issue with cannabis co-ops is that they must still get the Federal Reserve's go-ahead before they begin offering banking services for pot businesses. The Cannabist reports that bankers doubt the co-ops will be blessed by the Federal Reserve because co-ops are not required to have deposit insurance, which is required of Federal Reserve members.
5. The Feds Could Still Shut It Down.
The Justice Department has said it will back off on enforcing federal pot laws in Colorado, but these co-ops will still technically be taking the proceeds of a federal crime. A slight change in federal policy could bring the whole cannabis co-op system down.
If you have more questions about banking and the marijuana industry in Colorado or in other states, consult an experienced business lawyer in your area.
Follow FindLaw for Consumers on Google+.
Related Resources:
You Don't Have To Solve This on Your Own – Get a Lawyer's Help
Meeting with a lawyer can help you understand your options and how to best protect your rights. Visit our attorney directory to find a lawyer near you who can help.
Or contact an attorney near you:
Content For You