Should You Crowdfund Your Small Biz or Startup?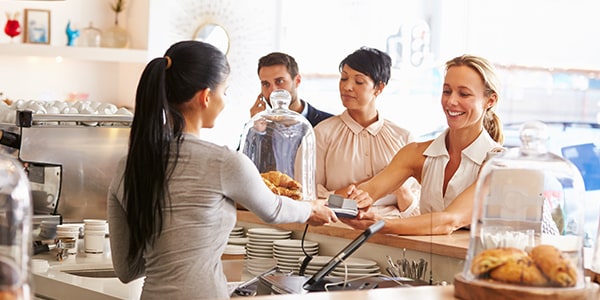 If you're an entrepreneur or startup that's been banging on the doors of banks, best friends, and potential backers you barely know, it can be frustrating to see a Kickstarter campaign raise half a million bucks in just a few months. Especially when you think your idea or company is better than whatever silly thing all these strangers are throwing cash at.
But before you start salivating at the seemingly bottomless pool of internet investors, you need to figure out if crowdfunding is right for your small business or startup. Are you a software or app company? Have you failed to fully flesh out or vet your business plan? Do you lack something tangible for investors to grasp onto, either in prototype or potential reward? Crowdfunding might not be for you. But if you've already got a great network of fans and can show new ones something of value early on, you may be off to the financing races.
Here are a few other variables to consider before launching your crowdfunding campaign.
Between the incentives to bigger investors, possibility of your product going viral, and the ever-climbing amount of money pledged to your project, a crowdfunding campaign can be a ton of fun -- as long as you keep it between the lines.
Are you a female-owned or run startup? That's good news, because you're typically out-fundraising your male counterparts. It's even better news when you consider that women entrepreneurs are normally only able to raise half as much startup capital as men through more traditional means.
Look, every investor wants some return on their money. And, for as many hoops that those stuffy old banks will make you jump through to access their capital, they're also fairly reliable when it comes to the terms of repayment. They may also be more flexible down the line when it's all their own skin in the game.
If you've decided a crowdfunding campaign is right for your startup, make sure you're also aware of the various SEC rules and regulations when it comes to advertising that campaign. And make sure you know the difference between an "offer" (as defined by the SEC) and not an "impermissible conditioning of the market."
As we noted above, not every startup is a perfect fit for crowdfunding, and not every crowdfunding campaign meets its goal. (According to Kickstarter's own stats, only about a third of all projects meet their funding goals and over 10% never receive a single pledge.) So the crowdfunding odds are not ever in your favor. What's next?
If your startup needs help assessing its financing options, or you want to make sure your crowdfunding campaign is legal, talk to an experienced commercial attorney today.
Related Resources:
You Don't Have To Solve This on Your Own – Get a Lawyer's Help
Meeting with a lawyer can help you understand your options and how to best protect your rights. Visit our attorney directory to find a lawyer near you who can help.
Or contact an attorney near you: