Do You Need a 'No Jokes' Policy for Customer Receipts, Orders?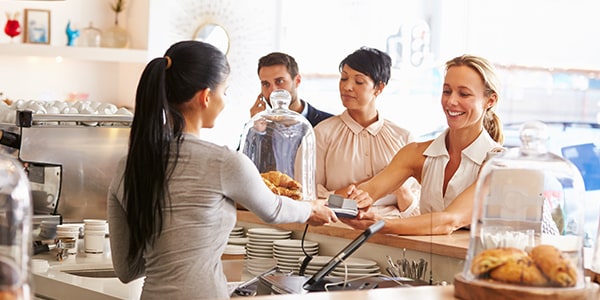 While drinking my morning coffee the other day, I happened to notice that in the spot where the barista usually writes the name of the person who ordered the drink was instead written simply "Beard."
This makes sense. After all, I do have a rather large beard. And generally, I don't really mind being objectified as "Beard." But what if the cup had said "Fat?" Or "Aging hipster wearing glasses and tight pants?" Would I have been OK with it then?
While these quips are often done with the best intentions -- to rib a regular customer or to lighten up a heavy mood in a busy service environment -- instituting a no-jokes policy or your business' receipts and order forms can save you from angry customers, or possibly even a lawsuit.
Need legal advice on how your small business should operate? Consult with an experienced business attorney about your options.
Potential Legal Liability
The worst-case scenario for an off-color joke on a customer's receipt (or coffee cup) is a lawsuit filed against your business. Although the insult may have been the independent act of a single employee, if it was made while the employee was acting in the scope of his duties, then you may be held liable as the employer under the legal principle of respondeat superior.
In addition to resulting lawsuits for intentional infliction of emotional distress, customer insults can also lead to actions for negligent training, like the Los Angeles woman who sued Subway after an employee scrawled "Big Mama" or her pizza box.
Insults that have racial overtones may even lead to federal discrimination lawsuits, like the one filed against an Orange County restaurant following a black businessman's discovery of racial slurs written on his receipts. The case was settled out of court.
Bad Press
Even if the insults don't result in legal action, they can still generate a ton of bad press, permanently harming your business' reputation. In one case, a New York woman whose receipt from Papa John's referred to her as "Lady Chinky Eyes" tweeted a picture of the receipt, which subsequently went viral.
Although my "Beard" cup is unlikely to cause the same amount of online consternation (beyond my own obligatory faux outrage on Twitter), it serves as a good warning for employers and employees: You never know who's on the other end of that cup.
Being disrespected by Starbucks smh pic.twitter.com/HpV0SGppqq

-- Daniel Taylor (@danieltaylor) July 30, 2014
Follow FindLaw for Consumers on Google+.
Related Resources:
You Don't Have To Solve This on Your Own – Get a Lawyer's Help
Meeting with a lawyer can help you understand your options and how to best protect your rights. Visit our attorney directory to find a lawyer near you who can help.
Or contact an attorney near you: