Do You Need an Employee Smartphone Policy?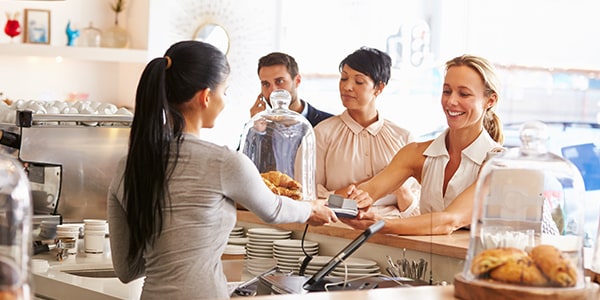 By now, the majority of employees at most small businesses will have smartphones, some of them even issued by their companies. So a savvy business owner will have policies in place to prevent liability and misuse of smartphones in the office.
For many businesses, an employee smartphone policy is the right call -- it can increase productivity, and it may also save your business from future lawsuits.
Here are a few legal issues you may want to consider for your company's employee smartphone policy:
Employer-Issued Smartphones
Company phones are becoming more common than company cars. Giving your employees smartphones can be an excellent way to ensure that they can stay connected via email or the Web, even when they're out of the office.
It may be appealing to your business to issue a pre-loaded smartphone to your new hires with all the business-related apps they might need. But what if they want to add their own?
Aside from the issue of many third-party smartphone apps tracking and collecting all sorts of data, you may also want to prevent your employees from using their company smartphones for personal activities -- like Internet dating or taking semi-nude selfies.
A company smartphone is just like any other piece of company owned property that is issued to an employee. As such, your policy should reinforce that only work-related activities are to be performed using that phone.
Prohibited activities may include:
Checking personal Facebook or Twitter profiles;
Sending personal emails, phone calls, text messages, and instant messages;
Any non-work-related Internet activity; and
Using Netflix, Hulu, or YouTube.
Your policy should also remind employees that they have no expectation of privacy on a company smartphone. That can help insulate your business from any invasion of privacy claims if an employee is disciplined for breaking this policy.
Employee-Owned Smartphones
Many businesses have sought to cut costs but retain the benefits of a company smartphone by allowing employees to bring their own devices. This may require some additional policy considerations.
Since an employee-owned device can be used for work and for play, your business' policy must be based on how it's used. Smartphones, employee-owned or not, should only be used for work-related purposes while on company time or while using company resources (like your company's WiFi).
For example, even though employees are well within their rights to send emails or text messages of a sexual nature while at home, doing so on company time and/or using your company's Internet connection could potentially make your business vulnerable to sexual harassment claims.
If these suggested rules regarding employee smartphone use sound confusing, just reinforce this guiding principle: If an employee would not use his smartphone in that manner with a supervisor standing behind him, then it is not work-related and probably not permissible.
Follow FindLaw for Consumers on Google+.
Related Resources:
You Don't Have To Solve This on Your Own – Get a Lawyer's Help
Meeting with a lawyer can help you understand your options and how to best protect your rights. Visit our attorney directory to find a lawyer near you who can help.
Or contact an attorney near you: