Does Your Email Marketing Violate the CAN-SPAM Act?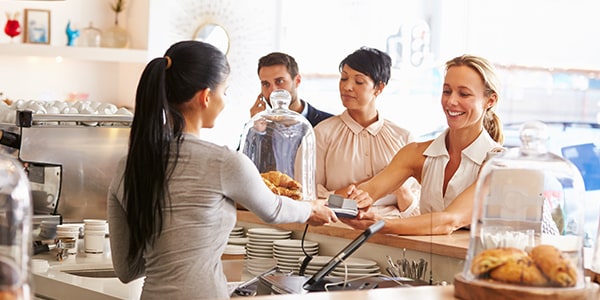 Companies have mostly moved past cold calling and have focused more of their marketing efforts on email. But the federal CAN-SPAM Act sets boundaries on what businesses can and cannot do with respect to blasting emails at their customers.
Your business may be worried about seeming spammy, but it should be more worried about the FTC bringing down the hammer if you violate federal law.
So does your email marketing campaign violate the CAN-SPAM Act?
What Is CAN-SPAM?
Passed in 2003, the Controlling the Assault of Non-Solicited Pornography and Marketing Act (CAN-SPAM) lays down rules for commercial email and sets punishments for those who don't follow them. CAN-SPAM covers email that has a commercial purpose via commercial content (e.g., advertising or promoting a product or service).
Each email that violates these rules can generate up to $16,000 in penalties.
Commercial v. Non-Commercial
The Act doesn't impose any additional restrictions on emails which are transactional or relational in purpose -- like updating a current client about his or her transaction. Non-commercial emails are outside of CAN-SPAM's extra requirements, but they still must be truthful and not misleading.
Email messages that contain both commercial and non-commercial content are judged as commercial or transactional (or other) based on their primary purpose. If the primary purpose of an email is to advertise or promote products, then that email is commercial.
How to Make CAN-SPAM Compliant Emails
To be CAN-SPAM compliant, your email should:
Have a truthful header and subject info. That means the to/from and other fields should actually point to the business that originated the message and what the message is about.
Include an opt-out string. Tell your clients how to opt-out from your emails, and make sure to comply within 10 days (otherwise you'll face penalties for future emails).
Identify itself as an ad. It can be small and near the bottom, but you must clearly and conspicuously identify the email as an advertisement.
Give a physical address. Give a valid postal address for your company (a P.O. box will do).
If you need more assurance that your email marketing is CAN-SPAM compliant, a business attorney should give you the advice you need.
Follow FindLaw for Consumers on Google+.
Related Resources:
You Don't Have To Solve This on Your Own – Get a Lawyer's Help
Meeting with a lawyer can help you understand your options and how to best protect your rights. Visit our attorney directory to find a lawyer near you who can help.
Or contact an attorney near you:
Content For You