Don't Fall for Business Website Domain Name Scam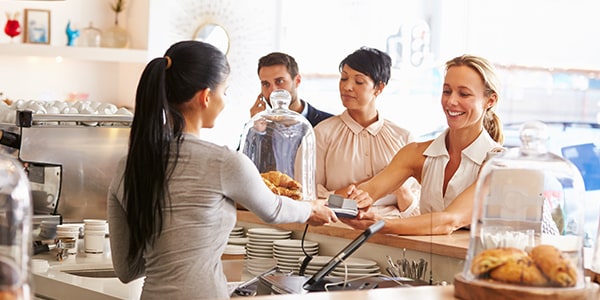 Business owners beware: A website domain-name registration scam is catching some entrepreneurs off-guard.
But the BBB says it's easy to protect yourself from this scam, once you know how to spot it.
How can business owners avoid buying domain names from scammers?
What Is the Domain-Name Registration Scam?
Some businesses have been falling victim to scammers who sell website domains to business owners using their companies' names, claiming the domains are about to be snatched up by a third party.
According to the Better Business Bureau, victims of this scam will receive email from a "domain registrar" informing them that a third-party company wants to register the victim's brand name as a website domain in China or another Asian country. The sender then offers to register the Asian domain for the victim as opposed to the third party -- for a price.
But here's the reality: These emails are coming from scammers, who buy up Asian domain names at wholesale prices and then sell them back to unwitting companies for inflated prices. According to KeepAlert, an online brand-monitoring company, this kind of scam is called "slamming" and it leads companies to buy domain names at inflated prices which they really don't need.
It's a more insidious form of cybersquatting -- where domain names are bought up in bulk with prospectors hoping to make a fortune selling the domains back to large companies.
Tips to Avoid 'Slamming'
The BBB reminds business owners that ignorance of the domain name market gives power to scammers. With that in mind, try to remember to:
Trust your instincts. Like with phishing and spear-phishing, if an email seems weird or fishy, it's probably not legit.
Spot strange domain names. You may have registered your business' name as a ".com," but a slamming email may inform you that a ".org.cn" name is being purchased. Most legitimate Asian domains will end in a country code like ".cn" (for China) or ".jp" (for Japan).
Know which domains you own. The less you know about what you've actually purchased, the easier time scammers will have. The BBB reports that slammers will often send fake invoices claiming that an overseas domain was purchased for you. It's also easier to sniff out scammers if you know how much you paid for each of your domains.
Avoid paying for domains you didn't order or need by knowing how to spot slammers and remembering these tips.
Follow FindLaw for Consumers on Google+.
Related Resources:
You Don't Have To Solve This on Your Own – Get a Lawyer's Help
Meeting with a lawyer can help you understand your options and how to best protect your rights. Visit our attorney directory to find a lawyer near you who can help.
Or contact an attorney near you: