Dunkin' Donuts Franchisee to Pay Back Wages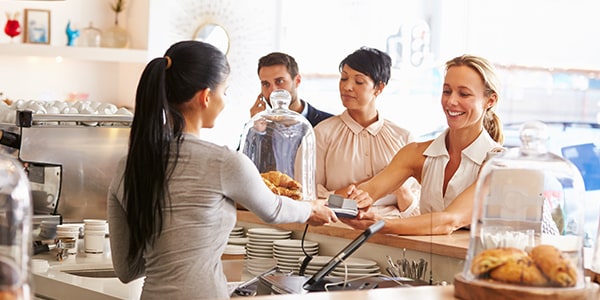 A New Jersey-based franchisee that operates 55 Dunkin' Donuts stores was dunked in a wage and hour dispute over back wages.
An investigation by the U.S. Labor Department found violations of the Fair Labor Standards Act, according to the department's press release.
QSR Management, which operates franchises throughout New Jersey and Staten Island, New York, will have to pay nearly $200,000 to 64 employees for overtime and minimum wage violations, reports the Manasquan-Belmar Patch.
Overtime Violations
QSR claimed its store managers collected a salary and were therefore exempt from overtime. But the Labor Department, which is cracking down on wage and hour violations, disagreed.
The Fair Labor Standards Act allows an exemption from overtime pay only if managers receive a guaranteed weekly salary of at least $455.
Though the Dunkin' Donuts employees performed management duties, they didn't receive a guaranteed weekly salary, entitling them to overtime pay. In practice, the managers received less pay when they worked fewer than 60 hours a week, reports the Patch.
The FLSA spells out which executive employees are exempt from overtime, so don't bother trying to game the system and miscategorize your employees as executives.
Tip Violations
At two locations, management also reportedly used tips to cover register shortages. As we've recently discussed, skimming off tips to cover dine-and-dash incidents, theft, damage and other revenue losses is legally dicey and generally unlawful.
The action resulted in minimum wage violations of $237 for eight employees, reports the Patch.
As a general rule of thumb, don't take employees' tips. Period.
Update Your Employee Handbook
QSR updated its employee handbook to make clear the overtime rules and will no longer allow management to take tips from employees, according to the release.
If your employee handbook does not reflect your employees' rights to overtime and tips, it's time for you to update your handbook too.
To avoid facing similar consequences for misconstruing the law, you may want to speak to an experienced employment lawyer in your area. An attorney can help bring your business practices into FLSA compliance.
Follow FindLaw for Consumers on Google+.
Related Resources:
You Don't Have To Solve This on Your Own – Get a Lawyer's Help
Meeting with a lawyer can help you understand your options and how to best protect your rights. Visit our attorney directory to find a lawyer near you who can help.
Or contact an attorney near you:
Content For You