Employer Sued by Woman Fired for Flipping Off the President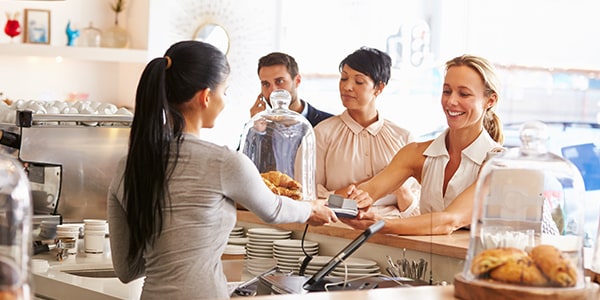 Remember that photo of the cyclist flipping off President Trump's motorcade in Virginia? You may also remember that she was forced to resign just days after the photo went viral. Now the Virginia woman is suing her former employer, claiming they violated her right to free speech.
Fired for Violating Social Media Policy
Although it was not even readily apparent that Juli Briskman was the woman in the photo, she did post it as her profile picture on both Facebook and Twitter. However, she refrained from posting it to LinkedIn where it could be connected to her employer, government contractor Akima LLC. Akima was not satisfied with that, though, and informed her that she was being fired for the obscene gesture
Suing for Freedom of Speech
The First Amendment of the Constitution prohibits the government from abridging your freedom of speech. So, how can Briskman argue that her First Amendment rights were violated when she was fired by Akima and not a government job? Her argument is that Akin's fear of retaliation by the Trump administration amounted to a First Amendment violation.
"The First Amendment bars retaliation against me by Trump. But Trump doesn't need to punish me for my speech if fear of him spurs my employer to do it. And a private employer can't suppress my freedom of expression on my own time out of fear of illegal government retaliation without violating Virginia employment law," she explained.
Can You Fire Someone for a Social Media Post?
Briskman's lawsuit has already garnered a lot of press, but it remains to be seen whether or not she'll be successful. Virginia is an at-will employment state, which means an employee can be fired for almost any reason, even political speech. So an employer who fired someone for violating their social media policy by flipping off the president may have acted legally.
However, Briskman has another argument related to Akima's stated reason for firing her. While they said it was because of the social media policy, it does not appear that they applied that policy equally to all employees. As she states, another employee of company made his connection to Akima very apparent on his Facebook page where he called someone "a f***ing libtard a**hole." The man was reprimanded, deleted the post, and then kept his job.
In any case, while Briskman is not seeking much in terms of compensation, her lawsuit seems to be based more in principle, as she fears the chilling effect that this type of censorship will have on our free society.
If you think you were unjustly fired, or your worried about violating the law in letting an employee go, consult an attorney who can advise you on the applicable law.
Related Resources:
You Don't Have To Solve This on Your Own – Get a Lawyer's Help
Meeting with a lawyer can help you understand your options and how to best protect your rights. Visit our attorney directory to find a lawyer near you who can help.
Or contact an attorney near you: