Entrepreneurship Up in 2008; New Ventures and Required Permits or Licenses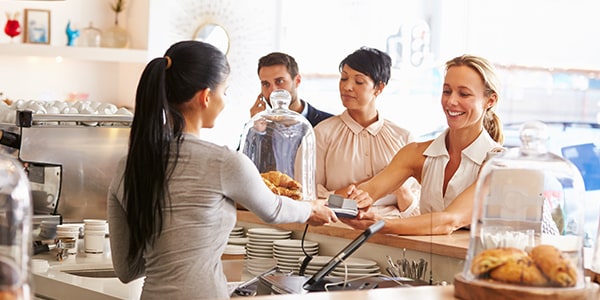 A study by the Kaufman Foundation indicates that entrepreneurial activity increased in 2008, to the highest level since the group began tracking such statistics in 1996. The specifics as to what types of businesses were started, however, indicate that much of this is due to people not having enough work and needing income in the downturn. One question often asked by those considering a new business is: what kinds of permits or licenses do I need?
The Wall Street Journal's blog, Independent Street, has a nice summary of the Kaiser Foundation's Index of Entrepreneurial Activity. Key take-aways are that:
A higher percentage of Americans started new ventures than any year since the Kaiser Foundation tracked new venture start-ups in 1996;
The percentage of these new ventures in "high income potential" industries (such as high-tech) went down, with more ventures in lower income industries (indicating more "necessity entrepreneurs");
The percentage of new business starters without a high school diploma jumped dramatically, while the percentage with college degrees went down; and
Construction had the most new ventures, with service industries second.
As illustrated in yesterday's run-down of some new venture ideas of FindLaw users, the types of new businesses people consider starting are only limited by the imagination. A question common to many of them is what types of permits or license are required.
The types of licenses or permits needed to operate a business depends primarily on what type of business you want to operate and the place (or places) where your business will operate.
Some businesses receive increased regulation by states, counties and/or municipalities, such as businesses engaging in the sale of prepared food, alcohol, firearms, fireworks, adult entertainment, or massage amongst other things. Some professions regulate membership and ability to operate at the state level, such as state bar associations for lawyers and state licensing boards for doctors. In addition, if the business involves use of public resources, states often require a license (such as commercial fishing licenses) and can set rules for operation.
If your business is in an industry regulated by a federal agency, such as radio/television communications or aerospace, you will also need to familiarize yourself with the applicable federal statutes and regulations.
Examples of the types of licenses and permits commonly required by cities and states include (but are not limited to):
business registration with the state (including the local tax board);
zoning permits related to the location of the business;
permits related to constructing or remodeling any building;
licenses required for engaging in certain trades, such as dentistry or commercial fishing; and
licenses required for the sale of certain products, such as alcohol or firearms.
To learn more about the permits and licenses required for your new business idea, visit the websites of your state's Secretary of State's office, your county and your city.
You Don't Have To Solve This on Your Own – Get a Lawyer's Help
Meeting with a lawyer can help you understand your options and how to best protect your rights. Visit our attorney directory to find a lawyer near you who can help.
Or contact an attorney near you: