ESPN Zone Workers Sue Under WARN Act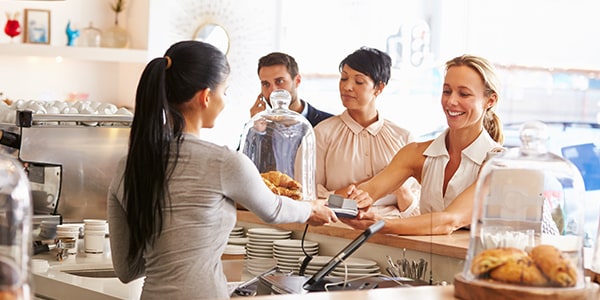 Workers at the former ESPN Zone sports bar in Baltimore, Maryland, are suing the Walt Disney Corporation for suddenly closing the business this past June. The former employees of the Inner Harbor neighborhood restaurant, filed suit in federal district court on October 24, seeking wages they say they were owed for being fired without the required notice.
The plaintiffs claim that federal law requires employers to give at least 60 days notice to workers if they intend to close their business, reports the local CBS affiliate WJZ13. Workers claim that they found out only days before the closing of the ESPN Zone that they would be losing their jobs. One former employee told WJZ that he found out about the closing on Facebook.
The ex-employee's lawsuit claims the Disney Corporation failed to give them notice that the business would be closing as required by the WARN Act. The WARN (Worker Adjustment and Retraining Notification) Act is a federal law that applies to businesses with more than 100 employees. The Act requires employers to notify workers at least 60 days in advance of a business closing or of mass layoffs. The purpose of this law is to protect workers and their families by giving former employees time to seek new employment before their paychecks disappear.
Not everyone is covered by the WARN Act, however. Employees who have been on the job less than six of the previous twelve months and employees who work less than twenty hours a week are not covered by the Act. Owners of small businesses of less than 100 employees may not fall under the provisions of the WARN Act, but should know that many states have enacted similar laws, some of which cover these smaller businesses.
The penalties for violations of the Act include payments to each employee for an amount equal to back pay and benefits for the period of violation, up to sixty days. This penalty can be reduced by the period for which notice was given. Employers who are found to have violated the Act may also be liable for fines of up to $500 per day for each day the employer is in violation.
In the ESPN Zone case, the plaintiffs are seeking the wages they would be owed under the Act. "They're low-wage workers who deserve the 60 days notice and the 60 days pay. These folks are exactly what the act was designed to protect," attorney Andrew Freeman told WJZ.
A spokesman for ESPN says ESPN Zone met its legal obligations and that the lawsuit is without merit.
Related Resources:
You Don't Have To Solve This on Your Own – Get a Lawyer's Help
Meeting with a lawyer can help you understand your options and how to best protect your rights. Visit our attorney directory to find a lawyer near you who can help.
Or contact an attorney near you: