FAA: Amazon Drone Delivery Not Allowed (but We Already Knew This)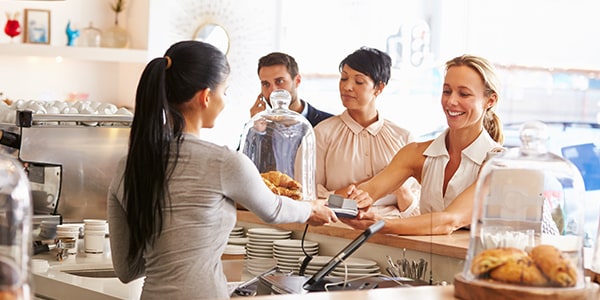 If Amazon's drone package-delivery plan is going to take off, then the company will have to deal with the FAA first.
Attempting to put a final nail in the coffin of Amazon Prime Air's proposal for a drone-based delivery service, the Federal Aviation Administration (FAA) released a fairly pointed interpretation of its current rules closing off any loopholes for delivery drones as "model aircraft." Commercial use of drones has been explicitly barred by the FAA, which our readers should already know.
Why then is this new Amazon-directed notice a big deal?
Drone Delivery a No-Go for Now
Amazon announced its Prime Air service/thought experiment/marketing ploy late last year, raising major reservations about Prime Air's legal status. Shortly thereafter, Minnesota-based Lakemaid Beer demonstrated its beer-delivery drone for ice fishermen, for which the company received a nastygram from the FAA.
The FAA claimed that under current regulations, no commercial drone could be flown without airworthiness certification by the FAA. And the FAA wasn't issuing these certifications for any purposes other than research or experimentation. However, in March, a federal administrative court struck down this rule because the FAA had failed to follow federal rulemaking procedure.
This gave some the idea that commercial drones were now legal. However, the FAA has appealed the administrative court's ruling, effectively staying the effect of the drone decision. So by all conservative accounts (and we said this back in March), all commercial use of drones is still prohibited without the FAA's say-so. And this includes Amazon Prime Air.
Need legal advice on how your small business should operate? Consult with an experienced business attorney about your options.
FAA Attempts to Close Drone Loophole
Much of the issues the FAA has had regulating drones is that it only has one advisory rule on model aircraft between companies and unregulated commercial drone use. The FAA has been working on crafting new and improved drone rules, but as Ars Technica reports, they likely won't be in place any sooner than the end of 2015.
So the Administration has given public notice of an interpretation of an existing advisory rule adopted in 1981, which clarifies that "delivering packages to people for a fee" (cough, Amazon, cough) is not permitted by this model airplane rule. More generally, this interpretation of the model aircraft rule would ground drones if their pilots:
Do not have a direct line of sight to the aircraft, and
Are not flying for hobby or recreational purposes (i.e., are getting paid to fly the drone).
This leaves recreational drones free to fly under the old rules, but until another major legal development, Amazon's Prime Air will have to remain in the hangar.
Follow FindLaw for Consumers on Google+.
Related Resources:
You Don't Have To Solve This on Your Own – Get a Lawyer's Help
Meeting with a lawyer can help you understand your options and how to best protect your rights. Visit our attorney directory to find a lawyer near you who can help.
Or contact an attorney near you:
Content For You