Facebook, Blockbuster and Changing Terms of Use Agreements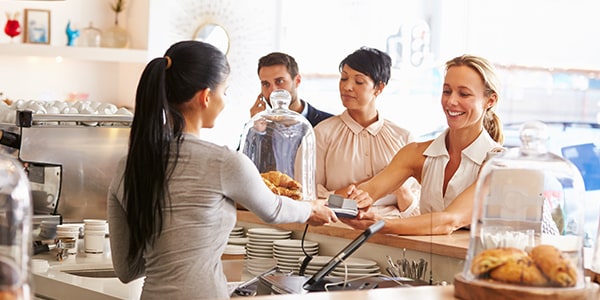 Recently, a federal judge in Dallas held that Blockbuster can be sued over its practice of transmitting lists of movies rented by particular customers for posting on those customers' Facebook pages. The judge rejected Blockbuster's argument that its terms of use agreement requires arbitration of all claims. Why did the arbitration clause get tossed? Blockbuster's terms of use agreement was found to be "illusory" because it allows Blockbuster to unilaterally change any part of the agreement. While the weight of the case remains to be seen, all businesses with websites should takes steps to ensure the enforceability of their terms of use agreements.
As reported by the Register, Facebook's "Beacon" program, through which advertisers like Blockbuster send information about a customer's off-Facebook activity for posting on that customer's Facebook page, has drawn a firestorm of criticism.
In the Dallas lawsuit, the plaintiff sued Blockbuster for sending movie rental information which was posted on the plaintiff's Facebook page. The plaintiff alleged violation of the Video Privacy Protection Act, which forbids disclosure of personally identifiable rental information unless the customer gives specific consent in writing.
The decision in Dallas, however, could have implications outside of the privacy realm. The terms of use agreement which Judge Lynn found illusory resembles many business' online terms of use agreements.
Valid agreements require "consideration" (something of value) from all parties. If one party can unilaterally control whether or not it will perform its part, that party's consideration can be found "illusory" and the contract invalid. According to Judge Lyne, Blockbuster's ability to change the agreement's terms anytime made Blockbuster's consideration illusory.
Online terms of use agreements (sometimes called "terms of service," or simply "terms and conditions") often take the form of "clickwrap" agreements (named after "shrinkwrap" agreements in which consumers must agree to terms before seeing what's inside). We've all clicked through thousands of these agreements. Courts have generally been receptive to enforcing clickwrap agreements. Many in place right now have terms similar to the Blockbuster terms and conditions.
Courts have invalidated terms of use in a number of instance, including when they allow one side to make retroactive changes, when users are not given proper notice of the changes, and when user can't be shown to have consented to the changes. In Blockbuster's case, however, the contract was found to be illusory even though no retroactive changes were made. Blockbuster used a common form of notice: telling users where changes would be posted and then posting them on the website. As for consent, like many terms of use, Blockbuster's stated that continued use of the site would mean acceptance of the changes.
Time will tell whether the Dallas decision will be upheld, and if other courts will revisit the validity of many clickwrap agreements. Just in case (or even if they do not), here are some quick tips to make your terms of use more likely to stick with modifications:
Make the terms of use more reader friendly. Though precision is important, cut out unnecessary legaleze and harsh language. An agreement with demonstrable goals of clear understanding and consent from both sides will be much easier to defend.
State clearly that any changes will be prospective only (not retroactive).
Include procedures to e-mail registered users notifying them of any modifications.
If a change is made, show the new terms and require consent on sign-in. Make clear that the user has the choice to cancel the agreement if they wish not to agree to the changes.
You Don't Have To Solve This on Your Own – Get a Lawyer's Help
Meeting with a lawyer can help you understand your options and how to best protect your rights. Visit our attorney directory to find a lawyer near you who can help.
Or contact an attorney near you:
Content For You