Flight Attendants File Lawsuit Over American Airlines Uniforms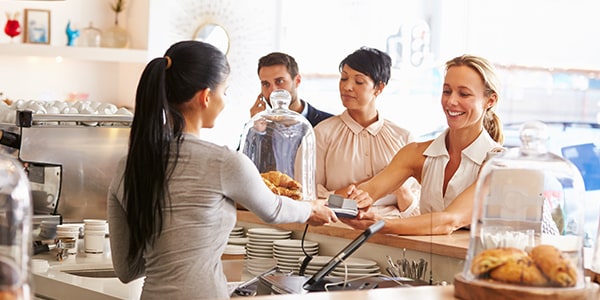 American Airlines employees got some new uniforms last fall, but that hasn't been good news for many of them. Since the introduction of the new uniforms, manufactured by Twin Hill, over 5,000 flight attendants, pilots, gate agents, and customer service representatives have reported physical or allergic reactions to the new work wear, including rashes, hives, and headaches, and even severe respiratory issues.
American Airlines finally cut ties with Twin Hall in June, but two employees have filed a lawsuit against the clothing manufacturer, seeking a full recall of the harmful uniforms as well as a fund to pay for medical care and monitoring of American Airlines employees exposed to the uniforms.
Unreasonable Risk
The class action lawsuit, filed by two American Airlines flight attendants on behalf of fellow employees, claim the new uniforms "pose an unreasonable risk of physical harm including current and future serious health problems to those who wear them and to those who are near to or work in the close quarters of an airplane with those who are wearing the uniforms." And employees have allegedly experienced "a cascade of health problems, including, but not limited to, skin rashes, ear and throat irritation, headaches, fatigue, vertigo, the triggering of various auto-immune conditions, and adverse effects on endocrine as well as liver functions."
American acknowledged the problem in June, but said employees would need to continue wearing the Twin Hill uniforms (or one of several other options made available) until the airline could find a new uniform supplier. And the process of finding a new supplier, designing and rolling out new uniforms could take years.
Health Problems
The source of the symptomatic reactions has yet to be determined, but the lawsuit claims the new uniforms are chock full of cancer causing chemicals:
These new uniforms are made of synthetic materials and so far have been found to contain at least the following chemicals: carbaryl, cadmium, captafol, chromium, copper, formaldehyde, monochlorophenols, nickel, nonylphenol, nonylphenolethoxylates, pentachlorophenol, tetrachlorophenols, and trichlorophenols. Several of these substances are known carcinogens or possible carcinogens as well being known to cause other health problems including auto-immune conditions such as those alleged above.
The suit is asking the court to enjoin Twin Hill from selling any more of the uniforms as well as individual damages for the plaintiffs.
Related Resources:
You Don't Have To Solve This on Your Own – Get a Lawyer's Help
Meeting with a lawyer can help you understand your options and how to best protect your rights. Visit our attorney directory to find a lawyer near you who can help.
Or contact an attorney near you: