4 Environmental Laws Every Business Needs to Know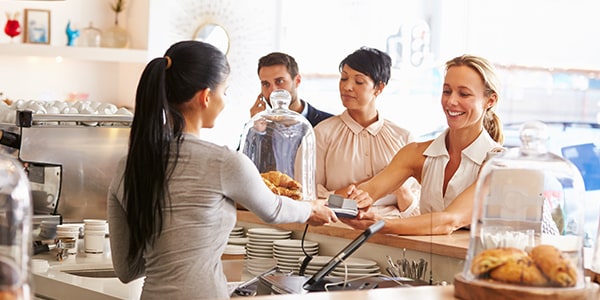 For a small business getting a handle on federal environmental law can seem like a huge headache. But the Environmental Protection Agency has resources for small businesses to help you run a thriving business that makes a minimal environmental footprint.
There are tax credits and even prestigious awards for businesses that work with the environment in mind. If you are so inspired, running a green business can be part of your theme, brand, and marketing strategy. But first, here are some basics on key federal environmental regulations.
Top Four Environmental Laws:
1. Clean Air Act: Passed in 1970, this law regulates air emissions, and is enforced by the EPA. Initially the act was limited in its scope but since its passage it has been amended to address a wider range of air quality issues, including acid rain, ozone depletion, and air toxins.
2. Clean Water Act: Passed in 1977, the law ensures water quality and is also enforced by the EPA. The Clean Water Act makes it illegal to discharge any pollutant from a source point into navigable US waters without a permit issued by federal environmental regulators. It has been amended since passage to allow citizen suits (meaning, we can sue for our clean waters, not just the government), fund sewage treatment plants, and address toxic pollutants.
3. The Endangered Species Act: Passed in 1973, this law addresses dwindling animal populations, and protects not just animals and their habitats, but also plants. The US Fish and Wildlife Service maintains a list of threatened and endangered species in the hundreds. Under this act, anyone can petition for protection of such species and seek to prohibit activities that harm them.
4. Comprehensive Environmental Response, Compensation, and Liability Act: Passed in 1980, CERCLA created a federal fund to clean up, contain, or remove pollutants and hazardous waste from uncontrolled waste sites, accidents, spills, and emergency pollutant situations. Enforced by the EPA, the agency can pursue parties guilty for the environmental disaster and seek compensation for emergency measures taken by the government to contain these.
Talk to a Lawyer
If you are interested in finding out more about environmental law and learning how having a green business can yield benefits, speak to a lawyer. Get guidance.
Follow FindLaw for Consumers on Google+.
Related Resources:
You Don't Have To Solve This on Your Own – Get a Lawyer's Help
Meeting with a lawyer can help you understand your options and how to best protect your rights. Visit our attorney directory to find a lawyer near you who can help.
Or contact an attorney near you: