Godzilla vs. the Grill: IP Dispute in Maine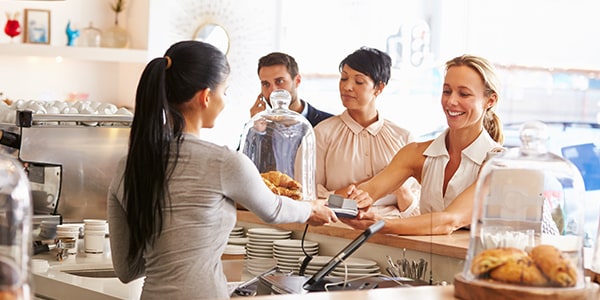 This is one more legal battle staring the big monster v. the underdog or in this case, the underlizard. Lawyers representing the holders of the trademark rights to everyone's favorite atomic lizard, Godzilla, are stopping through Damariscotta, Maine and breathing out cease and desist letters at their target, Grill Zilla BBQ.
According to an incredibly comprehensive report by the Kennebec Journal, Grill Zilla is owned and operated out of an old Frito-Lay truck by Sarah Burnham and her husband, Jay Swett. The diner's tagline? "So good, it's scary." Swett and Burnham may see their mascot as a combination of a dragon, a dinosaur and a lizard, but attorneys for Toho Co., the company that owns the rights to Godzilla, see it as unlicensed infringement.
Attorneys for Toho are requesting that Grill Zilla stop the use of their big green monster mascot and, according to the Journal, are to stop using the Grill Zilla name, "in connection with any 'lizard-like' or 'reptile-like' monsters or other monster designs or references to monsters or with any imagery or character depicted in a manner similar to the way in which Toho has depicted the Godzilla character in its films." No target is too small for Godzilla!
Business owners should always be on the lookout for just this type of threat, which can easily turn into monster litigation. And it works both ways, protecting your own trademark or copyright is just as important as ensuring you don't step on anyone else's trademark rights. According to the Journal, attorneys for Godzilla are nearly always in attack mode and have brought down a wine maker, Subway Sandwiches, an indie rock band from Arizona and the New York Yankees. In each case, the target has been the use of the Godzilla image or name without proper licensing or permission, at least in the company's opinion.
Burnham and Swett refuse to go down without a fight, no matter how big their adversary. They have negotiated with 'Zilla's attorneys, and currently they are permitted to use either the name, or the big green lizard, but not both. The Journal reports that Swett and Burnham had planned to eventually sell the grill. However, the threat of litigation or uncertain trademark rights or other branding materials will affect the value of the business, so they will need to find a solution.
As negotiations continue, Grill Zilla is doing what another small company did when hit with an IP distpute (see, South Butt v. North Face) from a larger, more powerful concern: use a little humor. On the Grill Zilla website, the Grill and the Godzilla face off, reading: "Godzilla vs. Grill Zilla!? The Day Godzilla Stomped into Town," and tells their story. That might keep their customers entertained, at least.
Related Resources:
You Don't Have To Solve This on Your Own – Get a Lawyer's Help
Meeting with a lawyer can help you understand your options and how to best protect your rights. Visit our attorney directory to find a lawyer near you who can help.
Or contact an attorney near you: