How Might Gorsuch Rule in Workers' Rights Cases?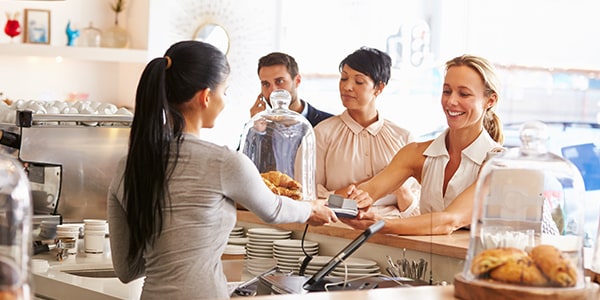 Savvy small business owners aren't just looking at their bottom line -- they're paying attention to politics as well. And while the Supreme Court is ideally apolitical, the choices a president makes in appointing justices to the court is anything but.
Enter Neil Gorsuch, President Donald Trump's pick to replace Antonin Scalia on the Court. Gorsuch's 10-year tenure on the 10th Circuit Court of Appeals has given small business owners quite a few indications on how he might rule should he be confirmed, and the majority of his rulings were pro-business.
Text Messaging
One of the reasons Gorsuch was a popular pick with conservatives is his strict textualist approach when it comes to interpreting legislation and the Constitution. But, as the Associated Press points out, this tendency "can lead to findings that appear to defy common sense and fairness."
Just last year, Gorsuch wrote a dissent in a case regarding a truck driver who was fired for leaving his cargo after the brakes on his trailer froze. Instead of waiting to freeze to death himself due to a cabin heating malfunction, Alphonse Maddin, unhitched the trailer and drove off. Despite the majority siding with Maddin and ruling that federal law protected drivers from firing if they refuse to operate an unsafe vehicle, Gorsuch said the rule didn't apply in this case because Maddin drove away, and therefore wasn't refusing to drive.
Gorsuch also stuck to the text when looking at whether an employer's lack of notice when slashing early-retirement benefits was "egregious" and therefore violated the Employee Retirement Income Security Act (ERISA). "What qualifies as 'egregious'?" he asked, rhetorically. "Happily, the statute defines the term for us," he answered, finding the company made a plausible argument that the oversight was accidental. The AP reports Gorsuch sided with employers in 21 out of the 23 ERISA cases he heard.
Connecting the Dots
Gorsuch has also toed a fine line when it comes to sexual, racial, and disability discrimination claims, in many cases finding an employer or manager's behavior morally reprehensible, if not legally so:
Young v. Dillon Companies: Gorsuch conceded that a black employee's boss's alleged statements -- including calling him "a monkey" -- "evince a deep and repugnant racial animus," but ruled the employee didn't prove that was the reason he was fired;
Strickland v. UPS: Gorsuch disagreed that harassment of a female employee amounted to gender discrimination in violation of Title VII of the 1964 Civil Rights Act in part because the accused supervisor "harassed male employees in very much the same manner"; and
Hwang v. Kansas State: Gorsuch admits that a professor who was denied extended sick leave for cancer treatments and then denied rehiring by the school had "a terrible problem, one in no way of her own making," but that the law only "seeks to prevent employers from callously denying reasonable accommodations that permit otherwise qualified disabled persons to work -- not to turn employers into safety net providers for those who cannot work."
There are sure to be more workers' rights cases in Gorsuch's future if he makes it onto the Supreme Court. And while not a perfect predictor of how he might rule in those cases, his past performance can give small business owners a few clues.
Related Resources:
You Don't Have To Solve This on Your Own – Get a Lawyer's Help
Meeting with a lawyer can help you understand your options and how to best protect your rights. Visit our attorney directory to find a lawyer near you who can help.
Or contact an attorney near you:
Content For You