How To Check Employment Eligibility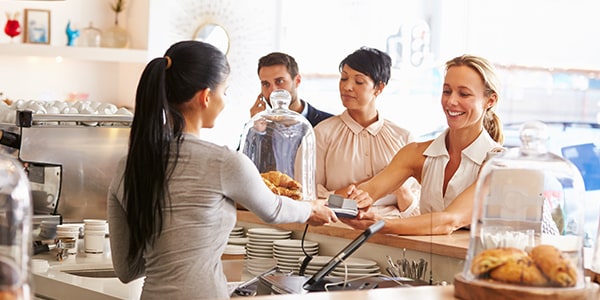 In a surprising turn of events on September 29, the former housekeeper of California gubernatorial candidate Meg Whitman held a news conference to make allegations of abuse and that Whitman knew of and ignored her immigration status. Former housekeeper Nicky Santillan is claiming she is owed wages and other compensation by Whitman. She further claims Whitman was aware of the fact she was undocumented, but did not fire her for it until she began her campaign for governor.
Although no claims have been proven, and Whitman's representatives say Santillan misrepresented her status to both Whitman and to the agency Whitman used to hire her, this event brings up questions regarding workers and responsibilities of small business. Large corporations have large human resources departments to handle background and immigration status checks on all employees, but what about a small business owner?
To start the process, business owners know that anyone who is hired to work for wages or even for room and board must complete a Form I-9 which ensures the employment eligibility of the employee to work in the United States. Any employee who fails to present the proper forms to complete the I-9 may be terminated. What employers may not know is that they are protected from a violation if they believe in good faith an employee was eligible for employment based on the I-9 documents, when in fact they were not. However, the employer must not continue to employ that person after the ineligibility has come to light.
One tool in particular may be of use to small business owners. The federal E-Verify program is fully automated and now also allows online storage of documents as well. Employers must enroll, but there is no charge for the service. E-Verify then allows an employer to input the information from the I-9 and get an immediate response if the employment eligibility is confirmed with no further action.
If problems arise such missing documents, or the name does not match the social security number, the employee is asked to contact the Social Security Administration or Homeland Security. Those departments will contact the employer within 10 days with information on authorization, or to let them know that further action is required.
With news stories such as the Santillan allegations and the passage of legislation like the Arizona immigration law SB 1070, there is increasing pressure on employers to take all necessary steps to verify the employment eligibility of all their employees. A workforce that is diverse and legally eligible benefits the employers, employees and their customers.
Related Resources:
You Don't Have To Solve This on Your Own – Get a Lawyer's Help
Meeting with a lawyer can help you understand your options and how to best protect your rights. Visit our attorney directory to find a lawyer near you who can help.
Or contact an attorney near you: