How to Respond to False Yelp Reviews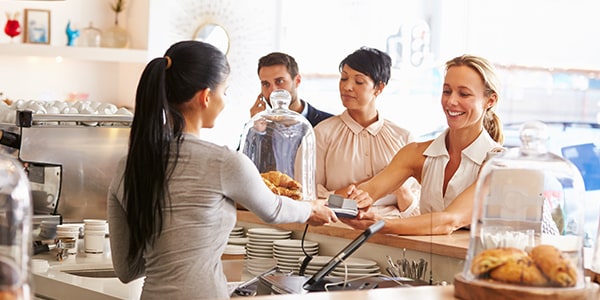 Yelp reviews are a blessing and a curse for businesses. Great reviews bring more customers. False or fake reviews don't only hurt your business' reputation, but they're also downright infuriating. It's unfair that these lies about your business are online for the whole world to see!
So, how should you respond to a false or fake yelp review?
1. Flag The Review
If you think you've received a yelp review from someone who wasn't even your customer, flag the review for removal. Explain in the comment section that you have no record or recollection that the reviewer was ever a customer.
While this may not always work, it can't hurt to try, especially if you have a small customer base and can easily provide proof of who was and wasn't a customer.
2. Wait For The Filter
Businesses often complain that Yelp filters out good reviews when the business refuses to pay for advertising. (We don't know if this is true or not.) However, the filter may help you by filtering out the fake review without you having to do anything.
I have personally talked to a Yelp marketing representative who told me that they consider several criteria to filter out fake reviews. If the reviewer has only visited your yelp page once before posting a review, it'll likely be filtered. If a reviewer has only posted one review, it's likely to be filtered.
Give the filter a week or so to work before you respond.
3. Respond Nicely
If you can't get the review removed or filtered, make sure you respond. Tell your side of the story, but do it nicely and professionally. A nasty response attacking the reviewer could hurt your business reputation more than the actual false review.
4. Let It Be
If the review isn't exactly false, but just negative and unflattering, it may actually help your business. Yelp users sometimes believe that businesses pay for or post their own fake reviews. People are often suspicious of businesses that have only five-star reviews. A few two- or three-star reviews may actually make your higher reviews more believable. Also, with all your other good reviews, your business can withstand a few negative reviews.
Fake and false reviews are annoying, but they're not the end of the world. If you feel the need to respond, you should always take a calming breath, and respond to the reviews in a courteous and professional manner.
Related Resources:
You Don't Have To Solve This on Your Own – Get a Lawyer's Help
Meeting with a lawyer can help you understand your options and how to best protect your rights. Visit our attorney directory to find a lawyer near you who can help.
Or contact an attorney near you: