Should You Fine Customers for Negative Online Reviews?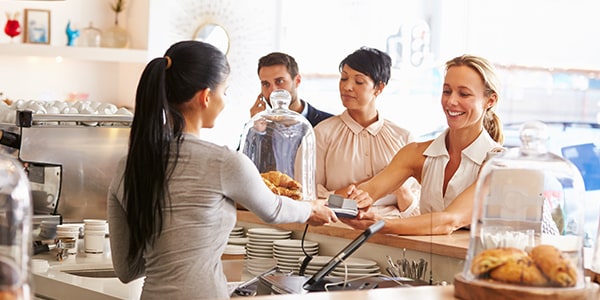 Perhaps your business has considered fining customers or charging them extra if they leave a negative online review. Employers may want to think again before implementing this sort of policy, both for public relations and legal reasons.
Slate reports that the Union Street Guest House in Hudson, New York, attempted to exact revenge against a negative online reviewer by threatening to subtract $500 from a wedding couple's deposit at the hotel. Although the hotel later called the policy "a tongue-in-cheek response" to negative reviews, it would be incredibly problematic if it had been enforced.
So should your small business fine customers for negative online reviews?
Unconscionable Contract Clause
Sure negative online reviews are nasty for business, but the law likely won't support charging a "spite fee" against those who aren't happy with your goods or services.
Courts will typically uphold contracts between businesses and consumers as long as there was mutual agreement on the terms, even if the terms are pretty unfair to the consumer. However, there is a line at which unfair contract provisions become unconscionable -- either so unfair or offensive to public policy that courts cannot bear to enforce them.
Fees for negative online reviews, like the fine "jokingly" laid out by the Union Street Guest House, aren't likely to be upheld by the courts because they inherently discourage consumers from participating in a free market -- one where information is king.
Refuse to Serve Complainers?
While it may be illegal to charge customers a fee for negative online reviews, nothing says you have to keep doing business with them. As long as it's not a proxy for discrimination based on race, religion, or other protected characteristics, your business may legally refuse to serve people who have voiced their dislike of your services.
So yes, an aggrieved coffeehouse owner can serve a vitriolic online reviewer a hot steaming cup of nothing if she so chooses.
But What About Free Speech?
Small private businesses may be worried about using any of these tactics with respect to free speech. But remember, businesses are not held to the same standard as the government with regard to customers' opinions -- you can treat your fans differently than your detractors. First Amendment free speech issues may come to bear if you sue an online reviewer for defamation, but the courts are still working that issue out.
For now, your business may want to avoid negative review fees.
Need legal advice on how your small business should operate? Consult with an experienced business attorney about your options.
Related Resources:
You Don't Have To Solve This on Your Own – Get a Lawyer's Help
Meeting with a lawyer can help you understand your options and how to best protect your rights. Visit our attorney directory to find a lawyer near you who can help.
Or contact an attorney near you: