Invisible Coffee Makers Can't Enjoy Tip Pools, Court Says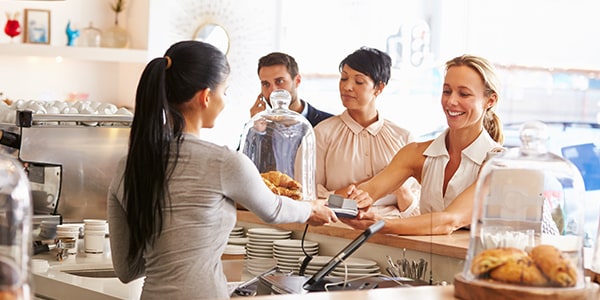 While coffee gets much love in our culture, coffee makers will be cut of out of some communal tip pools. Specifically, in Montano v. Montrose Restaurant Associates, the Fifth Circuit Court of Appeals found for waiters who complained that coffee makers who worked in the kitchen and should not share in their tips.
A waiter sued the Houston restaurant where he worked, claiming it violated federal law by requiring him to share tips with the coffee makers. The baristas in this case did not work in the front of the house, and the appellate court reversed a previous ruling that "the coffeeman was an employee who customarily and regularly received tips."
Violating the FLSA
The waiter in this case claimed that requiring him to share tips with the coffee makers violated the Fair Labor Standards Act. At the end of each shift, the tips left on a station's tables were divided, as directed by the restaurant, among the captain, front waiter, back waiter, busboy, bartender, and coffee makers.
All participants in the tip pool received a percentage of the station's tips except for the "coffee-man," who received a fixed ten dollars from each station each shift. In addition to their tips, the plaintiffs were paid $2.13 per hour.
But the coffee makers did not interact with customers at this restaurant. They were practically like cooks who stood in the kitchen. The appellate court recognized this distinction. Unlike waiters, busboys, and the captain, the coffee makers at Tony had minimal public contact.
At Your Coffee Shop
This does not mean you should stop tipping the barista at your local coffee shop. If you own a coffee shop, the ruling does not allow you to take tip jars away from publicly-facing coffee makers.
Changing the title of your worker's job also does not change employer obligations. The court briefly addresses the different labels that parties used in their filings, including, "coffeeman"; "kitchen barista"; "food runner/barista"; "barista"; and "Kitchen Coffee Man." It pointed out that "[l]abels are easily molded to fit a party's goals and cannot be determinative of whether an employee customarily and regularly receives tips."
Follow FindLaw for Consumers on Google+.
Related Resources:
You Don't Have To Solve This on Your Own – Get a Lawyer's Help
Meeting with a lawyer can help you understand your options and how to best protect your rights. Visit our attorney directory to find a lawyer near you who can help.
Or contact an attorney near you: