Is a Restaurant Liable for a Customer Choking on Food?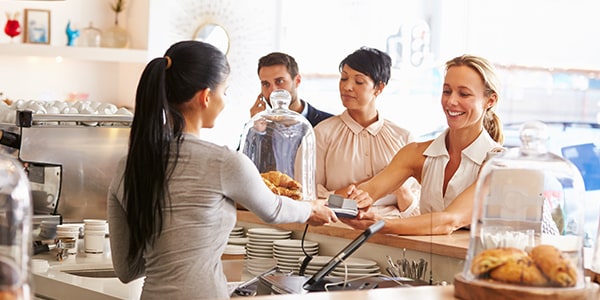 Choking is one of the leading causes of accidental deaths, accounting for over 5,000 deaths in 2016. Unblocking an airway within minutes can be the difference between life, death, and extremely impaired quality of life. When choking occurs, time is of the essence, and it's a natural human instinct to want to help. If choking occurs in a restaurant, must the staff help, and if it doesn't, is the restaurant liable?
Does Restaurant Staff Owe a Duty of Care to Customers?
A restaurant's duty of care to its customers is established by state law, and therefore will vary from state to state. But generally, businesses are required to provide their customers, who are invitees, with a safe environment, and therefore this would require some level of help to a choking customer. At a baseline, states would require a call to emergency services. Failure to do so would create liability for the restaurant. But does it go any further? Must staff do more than call 911?
Is There a Duty to Perform the Heimlich Maneuver?
Courts generally do not place such a high duty of care on anyone to the point of creating an undue burden. In the case of choking, most states compare statistics on the number of choking incidents, the number of meals served, and the widespread costs incurred by the food industry on certifying servers in First Aid. Based on these analyses, most courts have held that there is no duty to remove, or attempt to remove, or assist removal of the food from the choking victim's throat.
What If Staff Helps, but Hurts the Customer?
Most restaurants try to hire people that have big hearts, as they make for caring, compassionate servers that patrons adore. Unsurprisingly, many of these good-hearted servers might rush to the aid of a choking victim to try to help. It's quite possible, even for the well-trained medic, that a rib or two gets broken when trying to perform the Heimlich, or perhaps scratch a trachea when attempting to remove food. Under the Good Samaritan Law in most states, including California, a person performing emergency medical care is not liable for any injuries caused during the delivery of the care. And therefore, if the server isn't liable, the restaurant isn't either.
If your business has been sued for failing to help a choking customer, or for any other personal injuries occurring on your business property, contact a personal injury defense attorney. A legal advisor is well trained to listen to the specific facts of your case, and provide you with the best legal defense for you and your business.
Related Resources:
You Don't Have To Solve This on Your Own – Get a Lawyer's Help
Meeting with a lawyer can help you understand your options and how to best protect your rights. Visit our attorney directory to find a lawyer near you who can help.
Or contact an attorney near you: