Is Multi-Level Marketing Illegal?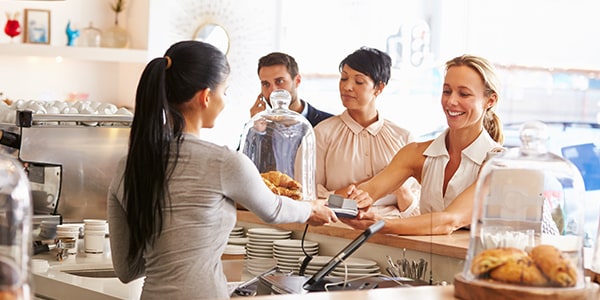 Most entrepreneurs dream of getting their small business off the ground, and growing it into a self-sustainable enterprise. Other employees will take over the day-to-day operations and sales while you think big picture. They'll rise through the ranks, hire their own employees, and you'll be further removed from much of the work and the grind, but still sharing in the success and the profits.
Multi-level marketing puts a slightly different twist on that idea. Also known as MLM or network marketing, multi-level marketing is a sales system in which independent salespeople or distributors sell consumer products supplied by a specific company. Distributors get paid based on what they sell, and are encouraged to build their own sales force by recruiting, training, and supplying others to sell products, thereby earning a percentage of those sales. Done right, it's perfectly legal; done wrong, it's an illegal Ponzi scheme.
Selling Products vs. Selling Salespeople
As The Balance points out, it's not always easy to distinguish between MLM and a pyramid scheme, as both have a similar sales structure, which in turn looks just like a traditional sales company, at least on the surface: "Almost every large sales organization in the world has that. Salespeople get commission and sales managers get overrides or bonuses on top of that, and sales directors on top of that, and VPs on top of that."
The major difference between MLM and a traditional pyramid or Ponzi scheme is having an actual product for sale. If you're handing over actual products to actual customers, even if you're trying to recruit some of those customers to be your salespeople, you're likely on the right side of the law. Pyramid schemes, on the other hand, sell the right to recruit others, with participants recouping their investment in products by in turn recruiting potential investors, rather than selling a product or service.
Selling Trouble
Multi-level marketing is legal as long as it complies with disclosure laws and, as we noted above, provides customers with an actual product in exchange for their money. But people trying to make some easy money or break into the sales or business ownership world should be wary. The Better Business Bureau warns against any opportunity that promises high earnings with little time or effort, requires you to purchase a large amount of inventory to begin, and offers no guarantee that unsold products can be bought back, and requests for payment in cash, wire transfer, or money order for the initial investment.
MLM can be a way to make a quick buck, but it can also quickly get you into legal and financial trouble.
Related Resources:
You Don't Have To Solve This on Your Own – Get a Lawyer's Help
Meeting with a lawyer can help you understand your options and how to best protect your rights. Visit our attorney directory to find a lawyer near you who can help.
Or contact an attorney near you: