Is Walmart Racially Profiling Customers?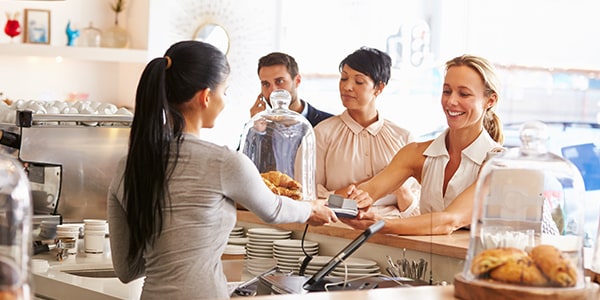 Shoplifting and theft of products by staff -- is a problem for any retail store. The bigger the store, the bigger the problem. And, usually, the more expensive the item, the more it is stolen or shoplifted. So, it's only natural for retailers to take precautions.
But what if the items being protected behind locked cases aren't all that expensive? And what if a store is only putting products targeted to African American customers behind locked cases? That's allegedly what a Long Island Walmart was doing with women's hair care products, until they reversed course after a public backlash. But was it illegal?
Just Not Right
"It's just not right that I have to wait for a key to get shampoo and conditioner and my fellow shopper does not," Patricia Fulford told CBS New York, "That's discrimination." Fulford allegedly confronted store employees about the policy:
"So I went and found the manager and said, 'I'm waiting for the key for shampoo and conditioner.' I said, 'But let me ask you, why are the black hair products locked up and not the white hair products?' He said, 'Um, um,' and another associate said, 'Well, people have been stealing.'"
When Riverhead Town Council member Catherine Kent, who is part of an Anti-Bias Task Force, discussed the policy with Walmart's local management, she was equally displeased. "They said this was based on data of theft in the store and we asked to see the data, and at that point she referred us to call 1-800-Walmart."
Consumer Rights
That particular Walmart has apparently changed course on the locked cases. "Decisions for enhanced security are made on a store-by-store basis," a Walmart spokesperson told CBS2, adding, "discrimination of any kind is not tolerated."
In fact, as Walmart is well aware, racial discrimination is illegal. The company was sued after a California store did the same thing last year. California's Unruh Civil Rights Act prohibits businesses from discriminating against customers on the basis of race, along with sex, color, religion, ancestry, national origin, disability, and a host of other characteristics.
So before you enact any security policy, you'll want to make sure it applies to all your customers, regardless of race. And you may want to talk to an experienced commercial attorney as well.
Related Resources:
You Don't Have To Solve This on Your Own – Get a Lawyer's Help
Meeting with a lawyer can help you understand your options and how to best protect your rights. Visit our attorney directory to find a lawyer near you who can help.
Or contact an attorney near you:
Content For You